Praktik II: furniture for healthcare facilities
We have long-term experience with designing furniture exactly in accordance with the needs of physicians. We incorporated this experience into the extremely versatile furniture range Praktik II, which is sure to satisfy all your needs.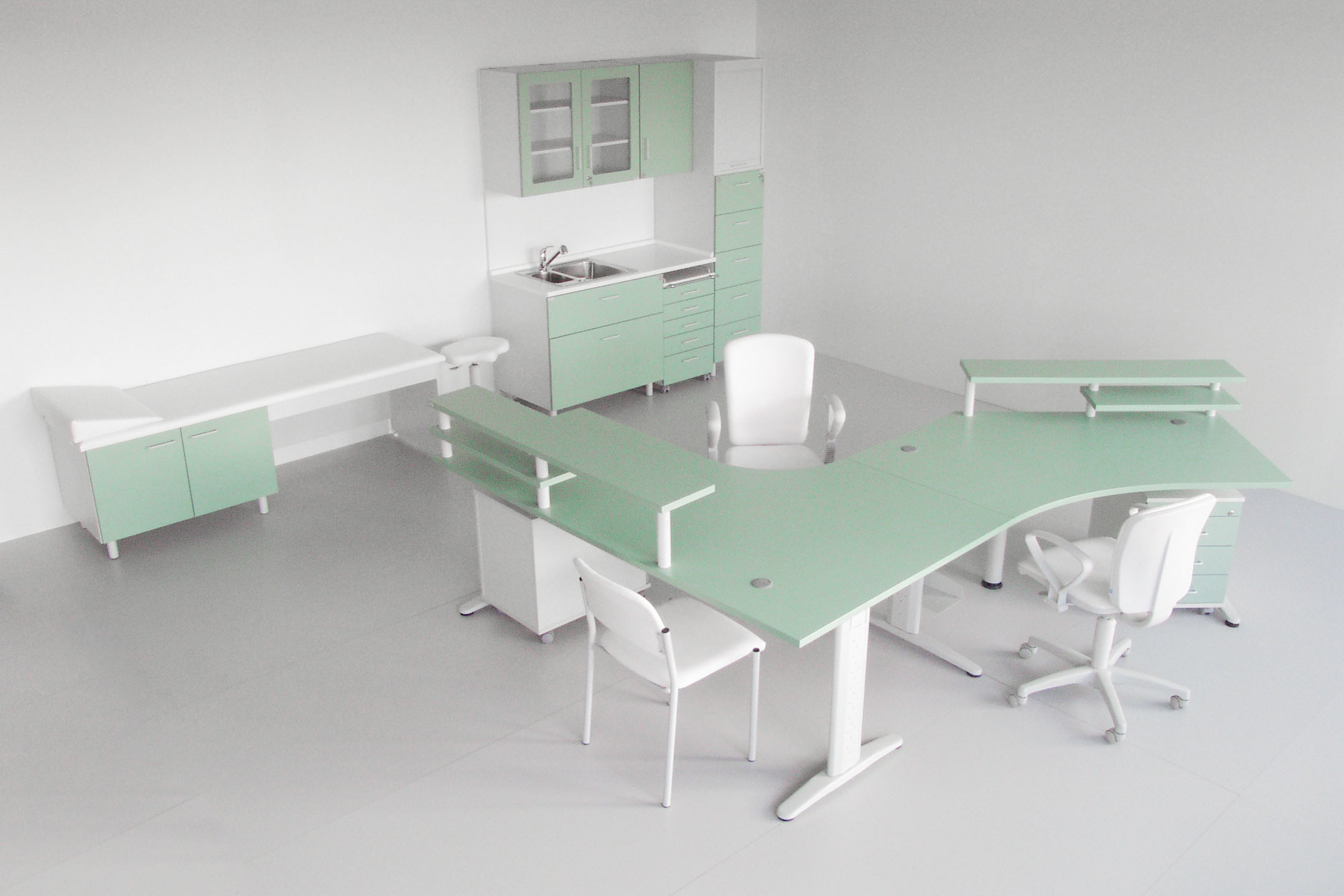 The Furniture of Praktik II – the ideal choice for healthcare facilities
When furnishing a healthcare facility, care must be taken to ensure the patient's comfort as well as the practical needs of the staff. Module furniture Praktik II is our largest collection of furniture for modern healthcare facilities. It is aimed at perfect ergonomics and functionality, while providing its users with a very wide range of options that you can make the most of within your projects.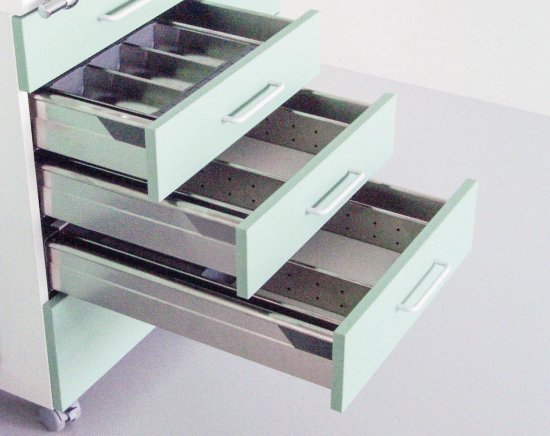 Whether you need a pleasant environment in your doctor's practice, nurse's rooms or waiting room, module furniture Praktik II will always meet your needs. It also allows you to create a number of different arrangements. This set is made from 18mm, laminated boards of either laminated or MDF.
The furniture of Praktik II is based on the already successful Praktik range. You can add tables and cabinets to your set as well, thanks to the Profil and Progres furniture ranges. The Praktik II furniture range comes with a 3 year guarantee.
What does Praktik II look like
Where the Praktik II furniture range stands out
The modern and versatile furniture range of Praktik II can be used in all healthcare and social care facilities. In addition to the practical, durable tables and storage areas, Praktik II also offers a wide range of specialised products such as pharmacies, filing cabinets, and examination tables.
Download
Catalogue PRAKTIK II furniture range
Thank you for your interest!
Please fill in the application form. You will receive an email that will include an activation link to unlock all files on our site.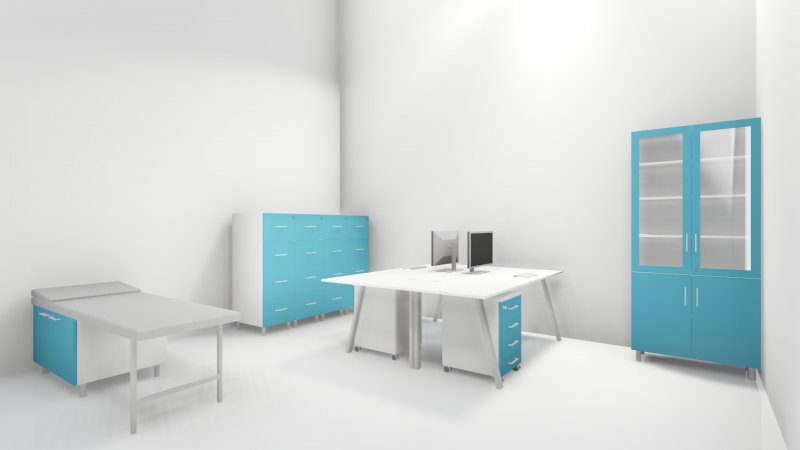 PROFIL Healthcare Systems
Complex hospital furnishings involves all premises including receptions, waiting rooms, common areas, examination and doctor´s offices, nurse and patient wards, laboratories and background of the staff. Great care is taken on maximum functionality, mechanical, chemical and waterproof resistance and easy care. Hygienic and health safety is a standard.
Furnish your medical facility, and stop by for a free consultation.
Thank you for your interest!
Please fill in the application form and we will get back to you as soon as possible.
Contact person for PRAKTIK II