How we work
It does not matter what interior you need to furnish. We will design everything so that we can utilize every meter of your office, doctor's surgery, hotel or atypical space. Come take a closer look at our work.
What we can offer
We do not rely only on our years of experience. In order to always suggest the most effective solution, we carefully study all the latest developments and trends. Find out what we can offer you from our furniture ranges or tailored interior designs.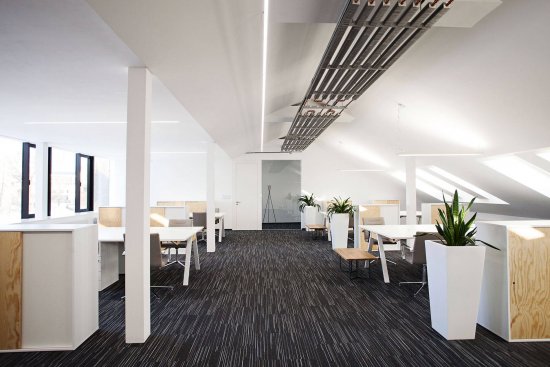 We arrange functional work interiors
We design and create interiors that will perfectly serve a dynamic team or the individual. Our projects reflect current design trends and have a clear goal: to create a pleasant working environment.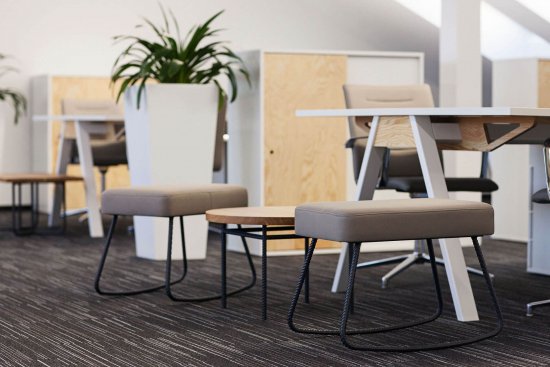 A pleasant environment is the foundation
A pleasant environment is the foundation for the satisfaction of your office employees, patients and hospital staff or hotel guests. We take care of your interior so that you and your clients are in a place of maximum comfort.
We optimize your costs
We always propose the optimal solution for your project, whereby minimizing the costs of implementation and subsequent operation.
You are an individual to us
Individual approach and originality are the underlying assumptions of our work. We provide your interior with a timeless design that will be in harmony with your corporate culture and the visual identity of your company.
How the process takes place
01
Consultation
First we find out what you expect from your interior and what your specific ideas are. We evaluate each space to determine the technical requirements, work space requirements, or the visual aspects of the subject.
02
Design
Your interior will be designed by our experienced architects. Together you will decide whether to create tailored furniture for your space or to select pieces from one of our furniture ranges.
03
Visualization
According to you needs, we will prepare a 2D sketch or a professional 3D visualization of your space to give you an idea of how the entire interior will look.
04
Material selection
We select all the materials used with an emphasis on the maximum functionality, perfect ergonomics and quality of the resulting interior.
05
Organizational requirements
To keep everything in order, all of the organizational requirements need to be fine-tuned. We will offer price for you, we will agree on the final form of the contract, the payment terms and the delivery term.
06
Production
Once the deposit is made, the work is on us. Everything is passed into production. Our architects' ideas are then brought to life through to the precise work of our carpenters.
07
Transport and assembly
We deliver to any location in Europe. Installation is then performed by our most experienced carpenters. The standard delivery time is four to eight weeks. You will not have to wait long to implement your project. Your dream interior is closer than you think.