News
The biggest investment project in our history
10.11.2019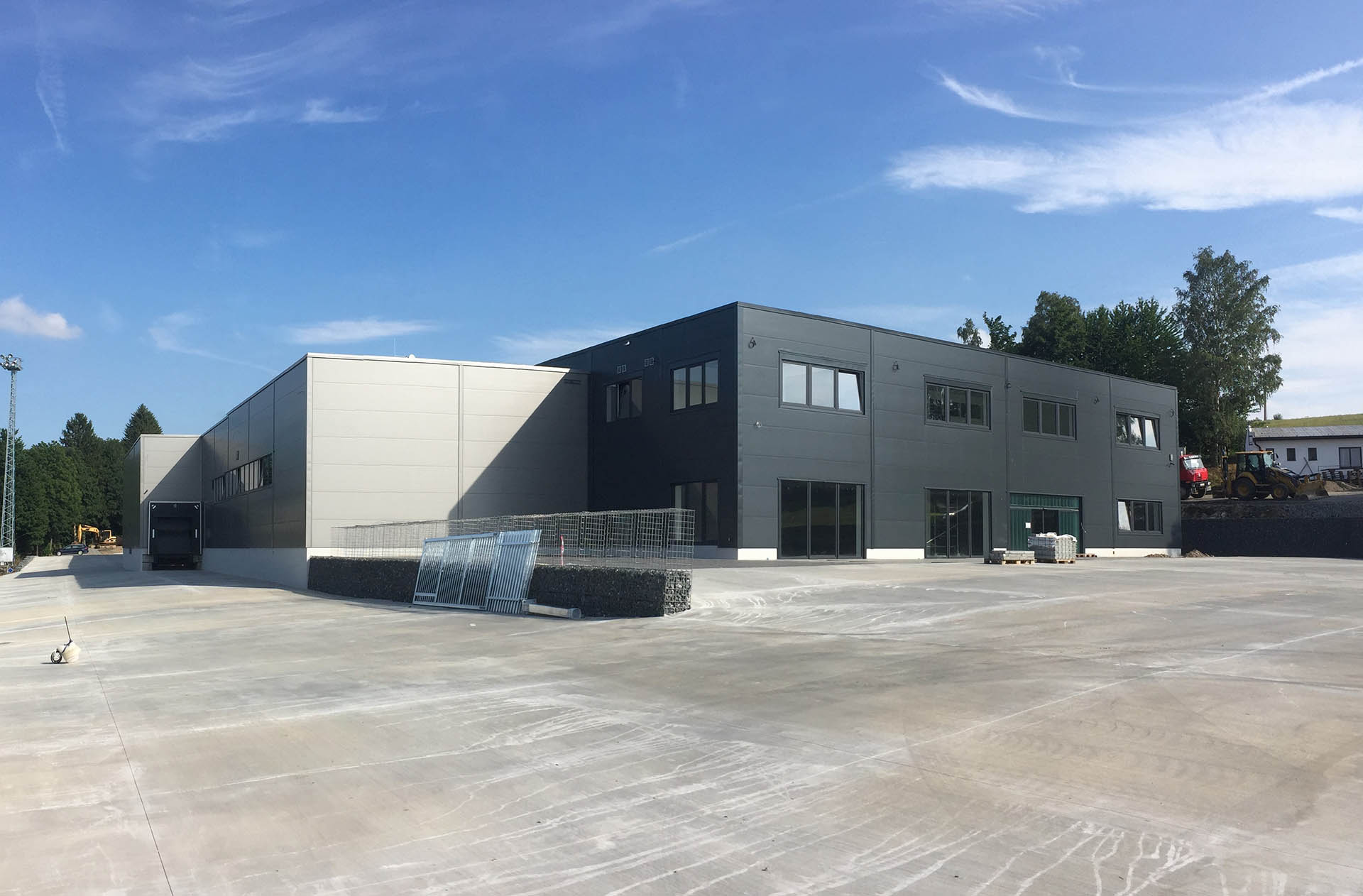 After 28 years, we are moving out of the Humpolec town center into new facilities built on a brownfield site near the train station. A 4500 m² production hall (including office space) will allow for state-of-the-art production processes while maintaining our cabinet-making tradition. Production innovation is our primary goal, but equally important is a better working environment for our employees as well as improving the quality of our products. Thanks to the size of the area and the new hall, all of the company's departments – production, the technological center, administration, and sales – are now centralized in one location.
THE NEW PRODUCTION HALL
The entire production concept is based on automation and digitization. The goal is to streamline the production process, reduce the lead time and facilitate the inspection and management of quality.
Construction of our new state-of-the-art furniture production hall (mainly for our MOVE ME furniture line) started in May 2018
The hall and the integrated administrative facilities occupy part of a brownfield site in a former cargo railway yard not used for a long time
The MOVE ME furniture line as well as other products will be manufactured using brand-new technology
The new cutting center will guarantee top-level machining of all board types
airTec edge banding technology by Homag will ensure perfect edges which seamlessly join with the banded part
Our new CNC center with banding of machined parts will accelerate the production process
Continuous drilling center will guarantee absolute accuracy of part drilling and its speed will reduce the production time
​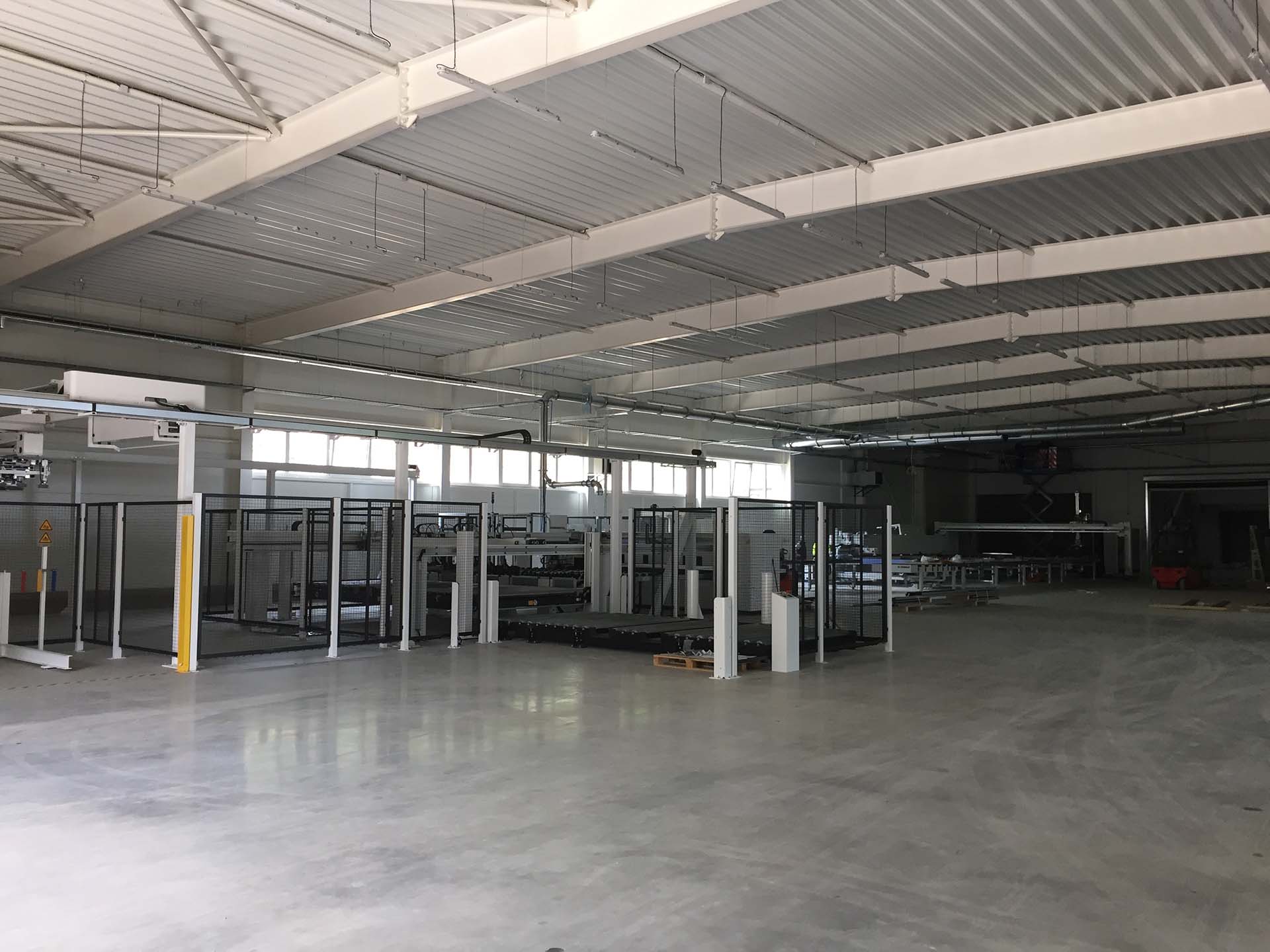 THE NEW ADMINISTRATIVE AREA
You won't find any corrugated metal cubes here. We thought the whole area through not only in terms of operation but also from a visual perspective.
The space at the front of the building has been designed as a small "plaza" with desks and greenery, which both visitors and employees can use for work or relaxation. Although we have an official showroom in the lobby, you can see our complete furniture portfolio throughout our interiors, which were designed by schwestern studio.
The interiors designed by schwestern studio are clean and monochromatic, making the products that we've built our reputation on the center of attention. Offices range in size from smaller spaces with two to four desks to larger offices for up to ten people which are visually and acoustically divided into smaller spaces.
Conference rooms serve not only for client or staff meetings, but also as spaces for video calls or as "phone booths". Equally important are the smaller canteen for staff and informal meetings with visitors and the interior relax zone.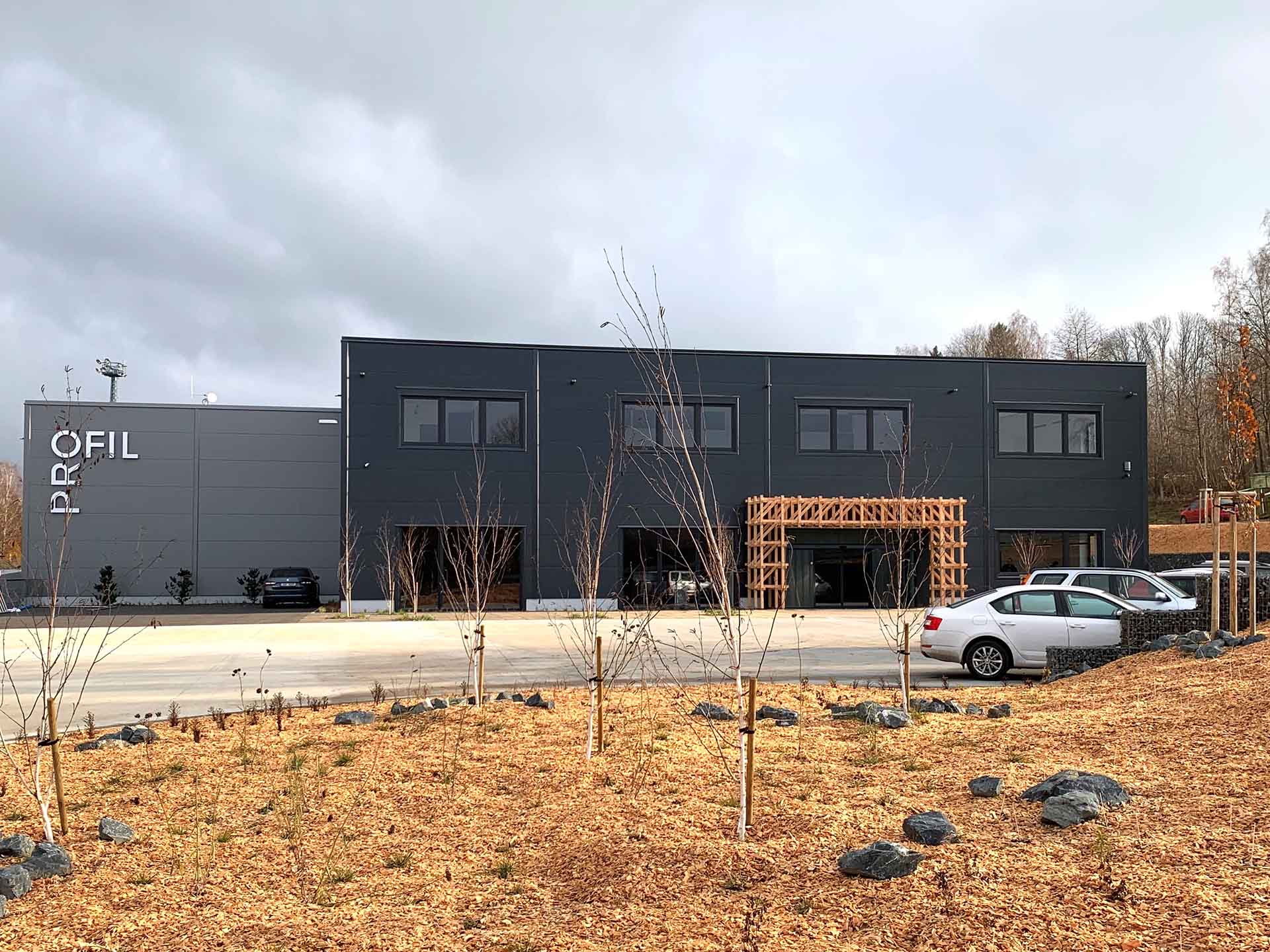 WHAT'S HAPPENING AT OUR OLD LOCATION?
We haven't abandoned our original space entirely. With twenty-eight years of our company's presence in the town center, we feel obliged to ensure that the space is used in a way that benefits the town and contributes to cultivation of its center.
We plan to keep our former space at Hradská Street for future projects and offer it to progressive tenants, including a co-working center with a café. A new public space with a sandbox called the "Recreation Garden" is now growing in the courtyard in front of the old administration building. The creatively designed garden is open to anyone who wants to relax, play table tennis, have something small at the kiosk, or take part in small cultural events.