Showroom Caravan Metropol
· author · studio Konceptual
· place · Klíčany
· year · 2022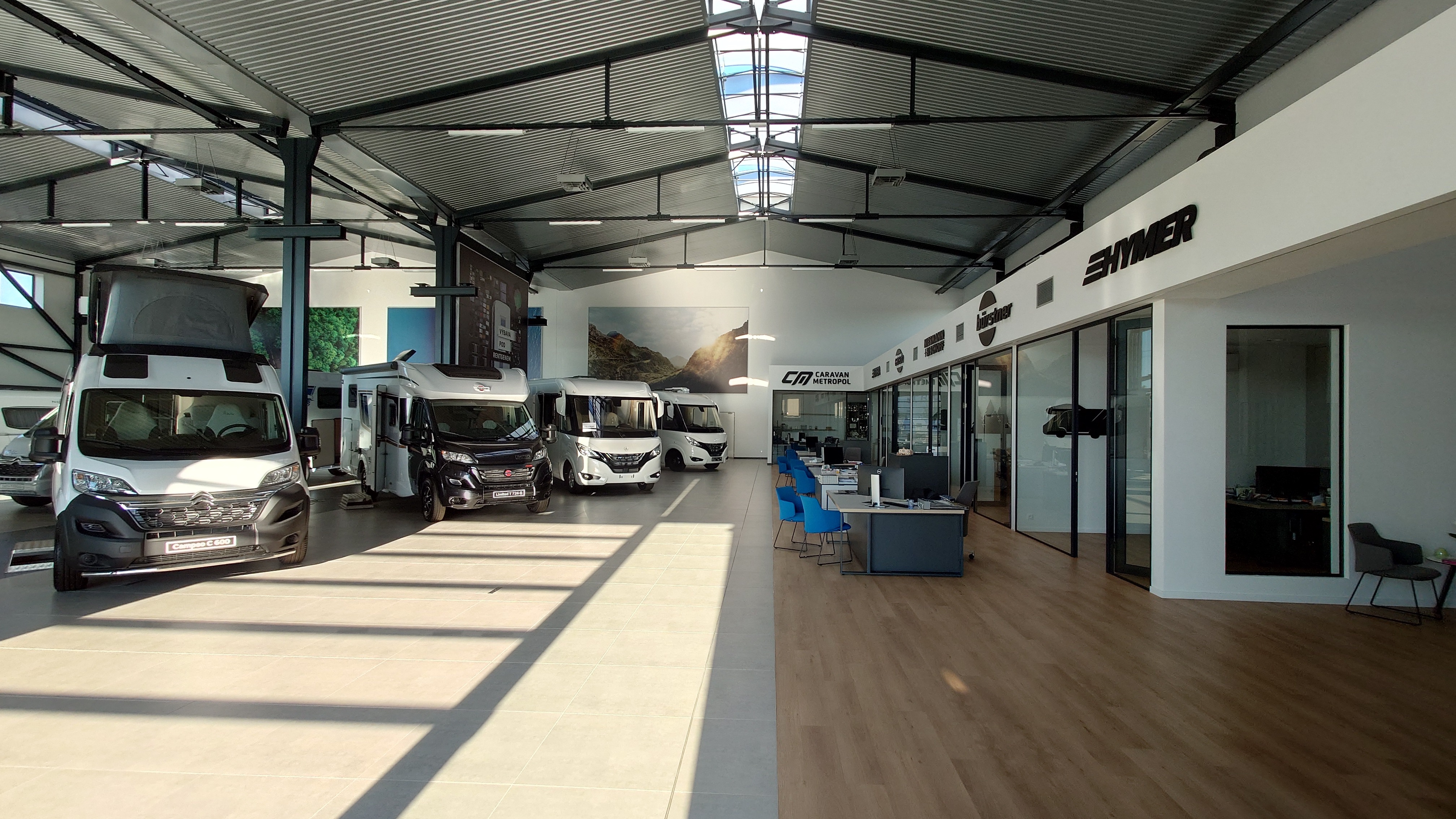 New spaces that encourage customers to buy

Matching the colours to the structural elements of the building, incorporating metal details into the furniture and softening the space with natural wood - that was the brief from the owner of Caravan Metropol, Jaroslav Nikodém.

Together with the architects from Konceptual studio, we created a representative space of offices, shop and showroom, where Caravan Metropol customers can see the latest trends from the world of motorhomes, as well as purchase various camping equipment. The initial concept for the space came from the architects. We subsequently translated their vision into reality.

The admitted steel construction gives the showroom a touch of industrialism
The steel construction in the showroom sets the industrial style of the entire project. In addition, the metal details of the individual interior elements underline this style and are also reflected in the furniture in the showroom. It was important to ensure maximum modularity of the furniture for this space, which we managed to do thanks to the SlatWall panel systems that allow for the hanging of system hooks, brackets, shelves and other accessories.
"It took a lot of effort to come up with the metal frames for the tables; these were large tables on metal structures that were meant to have a minimalist look. In the end, we managed to achieve a minimalist look and at the same time 100% stability and rigidity of the tables," says project manager Jaroslav Jirák.