Blog
Comfortable MOVE ME seating, not only for your office
25.10.2019
A comfortable sofa belongs to every living room, but not just there. Offices and commercial spaces also require an area for rest and comfortable seating. Don't underestimate the need to select the right sofa. They have to look impressive, match the overall interior design and create a comfortable environment for getting together, holding meetings or relaxation. What does stylish seating involve and what criteria should you apply when choosing it?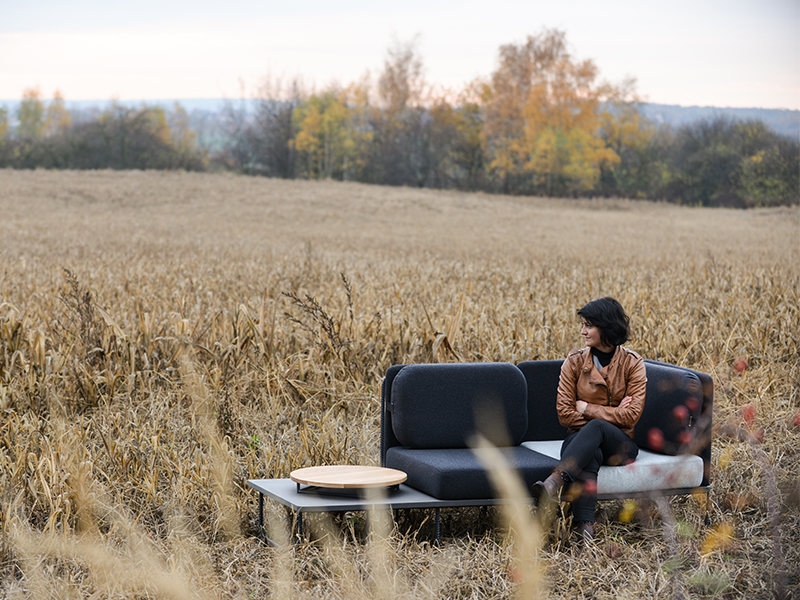 The minimalist MOVE ME sofa will assert itself in any space. It is based on a solid construction with high-quality padding at the ideal height from the ground.
Size of the sofa - one of the main selection criteria
Before choosing a sofa for an office, meeting room or lobby, think about the dimensions that will suit the particular space. A small sofa is lost in a large room and does not provide enough space for comfortable seating, while a large piece of furniture can interfere with a smaller interior and give an overpowering impression.
The MOVE ME sofa can be adjusted to a two-seater or three-seater version with an option of either low or high headrests. Another interesting feature is the option of a high box, where the arrangement of two seats opposite each other creates an intimate space shielded from the surroundings to a height of 1,180 mm.
Stylish seating in a minimalist spirit
Modern interior design favors the functionality and practical use of furniture. This philosophy is followed by our sofas from the MOVE ME furniture range, which impress with their simple and pure design, their sophisticated combination of several materials and compact dimensions. Don't look for robust, padded headrests or complex-shaped features.
The sofas are designed to suit both small and large spaces and ensure a high level of seating comfort, whether they are in the corner of the office, in the reception area or in a meeting room. MOVE ME sofas are based on a solid construction with high-quality padding at the ideal height of about 45 cm from the ground.