Projects
Furniture for Škoda Auto apartments in Mladá Boleslav
19.6.2019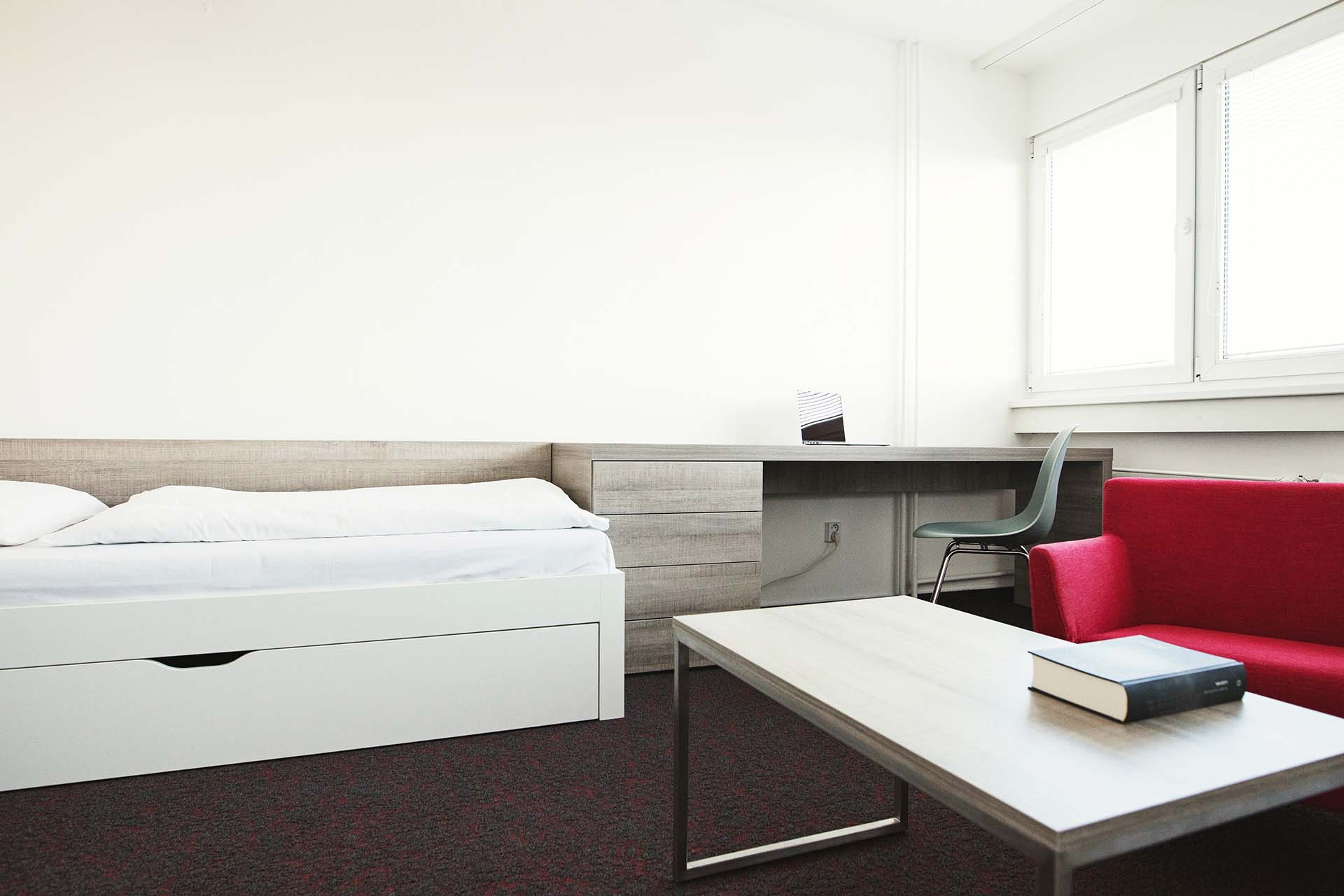 When Škoda Auto approached us with the opportunity to participate in a tender for the production of furniture for their apartments, we did not hesitate for a moment. We faced the challenge of producing high-quality furniture for one of the most distinctive brands in the Czech Republic and we succeeded. Thanks to the perfect mutual communication and cooperation, we soon produced and installed equipment for the apartments in Mladá Boleslav, which will impress with their representative appearance and functionality.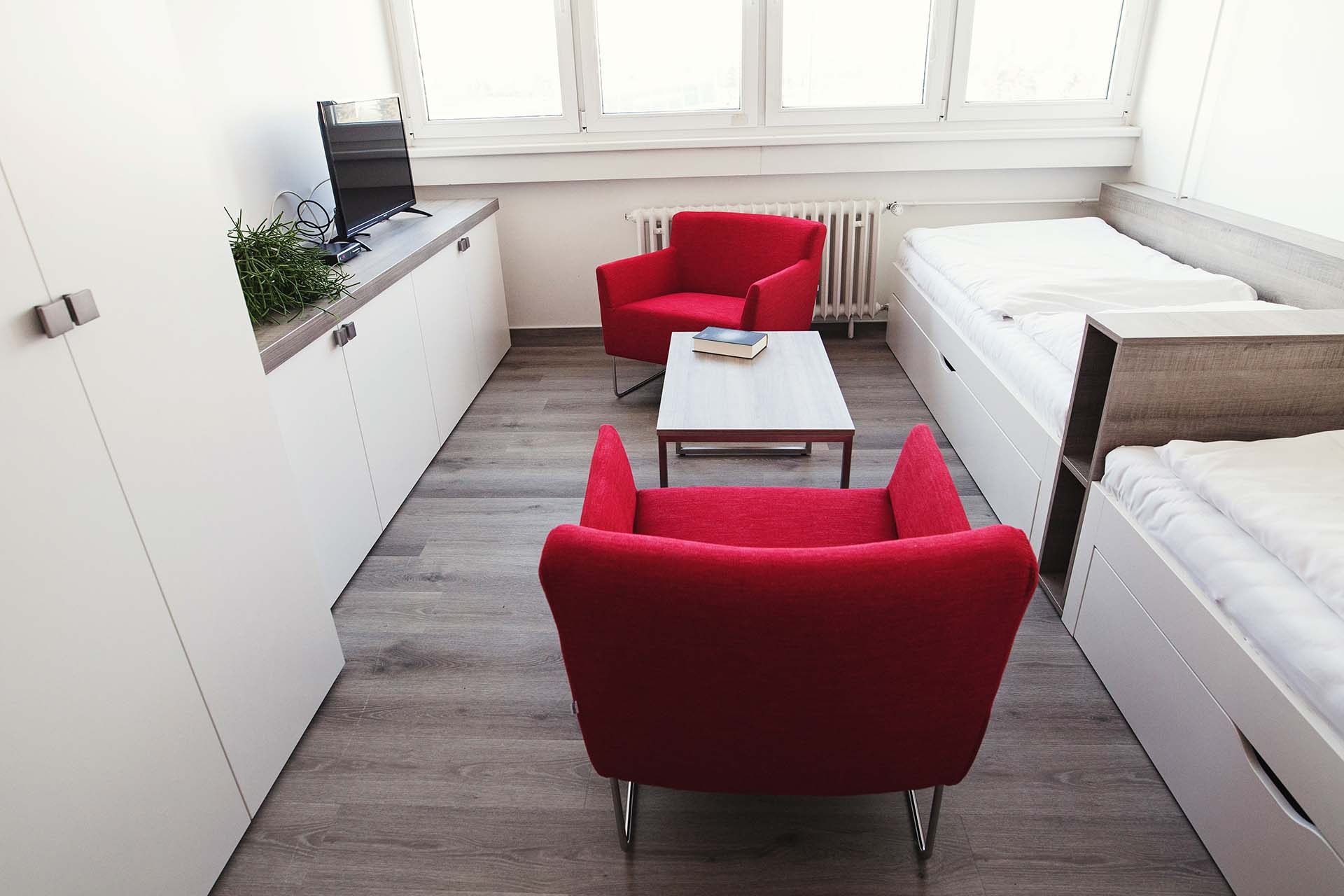 Cooperation with the designers brought great results
Equipping the apartments required the production of atypical furniture. We tailored this according to the designs provided by the interior designers of Škoda Auto in Mladá Boleslav. Thanks to the clear concepts and precise design and technical documentation, we produced the furniture to the last detail. It meets the stringent requirements for placement in the required space and excels in its high-quality production.
A place for work and rest
The furniture for the apartments in Mlada Boleslav was made taking into account a representative appearance and a high level of functionality. This led to the creation of a space that gives users an excellent place for rest and work. The interior equipment includes single and double beds made of solid wood. The apartments also have work desks and conference tables. Storage spaces are designed with a system of drawers, bedside tables and wardrobes. The furniture concept is based on a simple, pure design with emphasis on functionality, durability, stability and ease of use.
Complete implementation of the apartments during full operation
Implementation of the interior equipment for Škoda Auto in Mladá Boleslav took place within the set deadline and without any problems. We performed all of the assembly work during almost full operation of the accommodation facility, but we managed to do it without any complications. The project perfectly followed on from the related work - from moving out the old furniture to laying floors and painting to the installation of the new apartment equipment.
The basis of success is mutual cooperation with the client
The course of the project for Škoda Auto in Mladá Boleslav again confirmed how important mutual cooperation with the client can be. Through good communication we managed to overcome all of the drawbacks flexibly and operatively. When a minor problem emerged on the horizon, we immediately resolved it by telephone and agreed on the best solution. This cooperation meant that the timetable was maintained, the deadline did not need to be postponed and the budget was not increased.
We are pleased to be able to produce quality furniture that serves employees and clients of such a prestigious company as Škoda Auto. We often use both proven furniture lines and atypical tailored solutions when implementing interior equipment. Contact us, we would be happy to produce and assemble furniture for you as well.
Get inspired with our reference