Blog
MOVE ME storage systems: playfulness and variability at the forefront
6.11.2019
Are you scared to buy furniture for your home or office, which will only hinder you after some time due to its special purpose? We designed the MOVE ME storage systems, which are characterized by endless combinations, just for you. These lightweight yet very durable boxes serve as storage space, decoration or room dividers. It is up to you how you use them in your interior.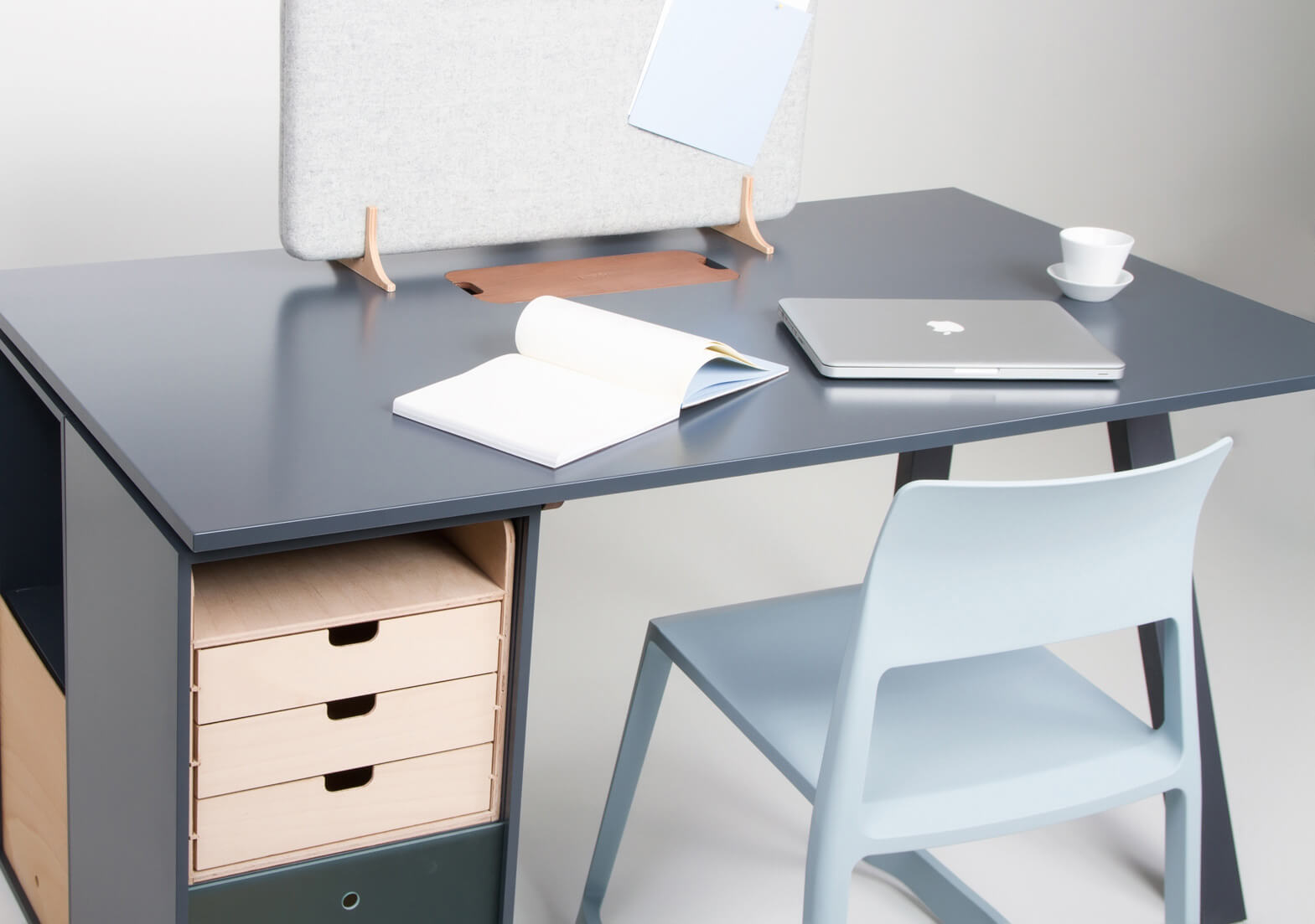 Boxes from the MOVE ME furniture range can be used as storage space, decoration, but also as room dividers.
Wooden boxes are easily moved and stacked on top of each other
Storage boxes from the MOVE Me furniture range are made of solid wood, veneer, MDF or laminated boards for maximum durability and stability at a low weight. This makes it easy to move, stack, hang on the wall and use them as a construction below a workbench. In addition, they are designed to be places in both a vertical and horizontal position, so you can change their shape to meet your needs and requirements.
MOVE ME storage systems make your space special and will look airy in it. Whether you use them for folders, books, office supplies or flowers, you will always be sure that they will take their weight without any problems.
Be playful! Combine different colors and materials
The common denominator of the whole collection is playfulness. This is based on the inexhaustible possibilities of combinations of colors and materials. MOVE ME storage systems do not fit into any one category. They cannot be considered as shelves, cabinets or partitions. They are what you make of them. Whether you prefer a minimalist style or bet on the eccentricity of a combination of bold colors, you will succeed with these boxes.
When designing these subtle boxes, we work with various different materials to create modules that best fit your space. In the production of sliding doors we also use glass, magnetic boards, plywood, veneer boards or boards with a textile cover, which may serve as a notice board and acoustic board.
Create dividing walls from storage boxes
Do you need to optically divide an open-space office and create several work stations in it? Then create dividing walls using these subtle boxes, which serve both to optically divide the room and to store objects. Using backless modules will allow access to storage space from both sides, which you will appreciate when they are placed freely in any space. The boxes can also be partially closed using doors, which are inserted into grooves so they can be easily moved.
Filing cabinets make it easier to store large volumes of documents
In addition to the popular modular boxes, which can also be locked, we have added spacious filing cabinets to accommodate large volumes of documents. These cabinets are fitted with sliding plywood doors. Designed in the same spirit, they complement each other very well.
The whole MOVE ME furniture range rides on a wave of playfulness and variability. Decorate your office, commercial space or home office with designer furniture that, apart from its modern look, stands out due to its maximum functionality.
Thank you for your interest!
Please fill in the application form and we will get back to you as soon as possible.