Blog
We create offices: Polyfunctional POLYGON
8.5.2019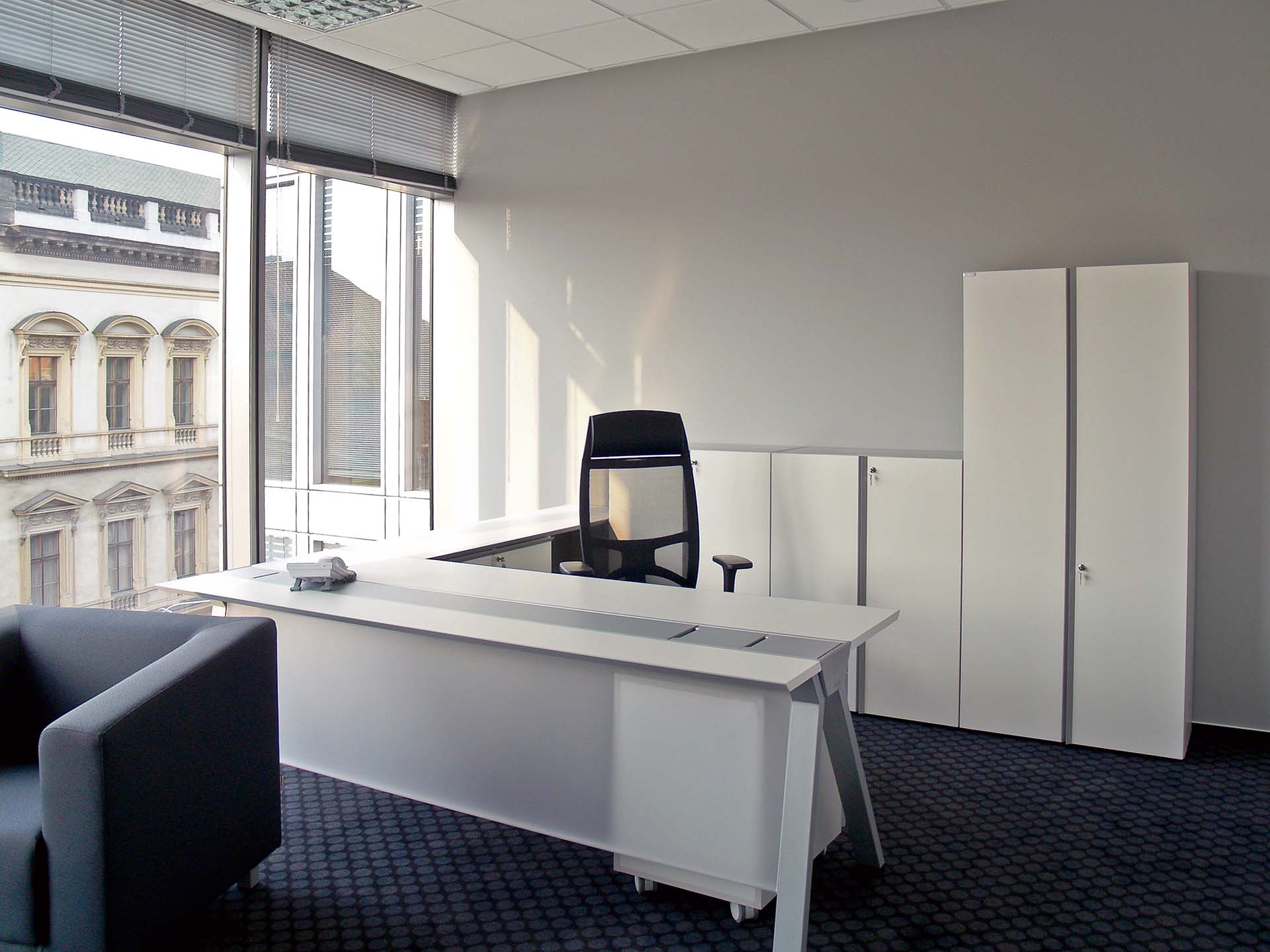 Focus on functionality when equipping up a new office. Yes, every office space has to give a good impression through its appearance and create a pleasant environment for creative work and communication. However, even modern office furniture must meet strict requirements on accessibility, ease of handling, manipulation and multifunctionality. That is why we have created the POLYGON furniture range, which emphasizes the universal utilization of furniture and combines modern design with functionality.
Polyfunctional furniture for work and relaxation
The office is not only a place of individual work, but also for getting together, cooperation, representation and relaxation. This should be taken into consideration when creating the basic concept of every office space. Therefore, think about what you expect from office furniture and all the equipment.
Choose furniture for your office that is polyfunctional and suitable for both individual and collective work, regardless of whether you are equipping a small office, a meeting room or a large open-space office. The POLYGON furniture range will make any administrative space more pleasant and will provide the whole team with comfort and a sufficient amount of necessary storage space.
Storage space around the workspace
The basis of any office is the workspace. It usually consists of a sufficiently spacious office desk and an office chair. However, bear in mind that you need plenty of storage space around the workspace. That is why POLYGON office furniture also includes a system of cabinets, shelves, and even movable containers that you can easily move from one place to another.
All office supplies, folders, documents and other pieces of equipment will always be close at hand. We design office furniture exactly to meet your needs. You and your employees will be able to concentrate on working without having to leave your workspace. This will greatly enhancement efficiency and create ideal conditions for deep work and the full utilization of your office's potential.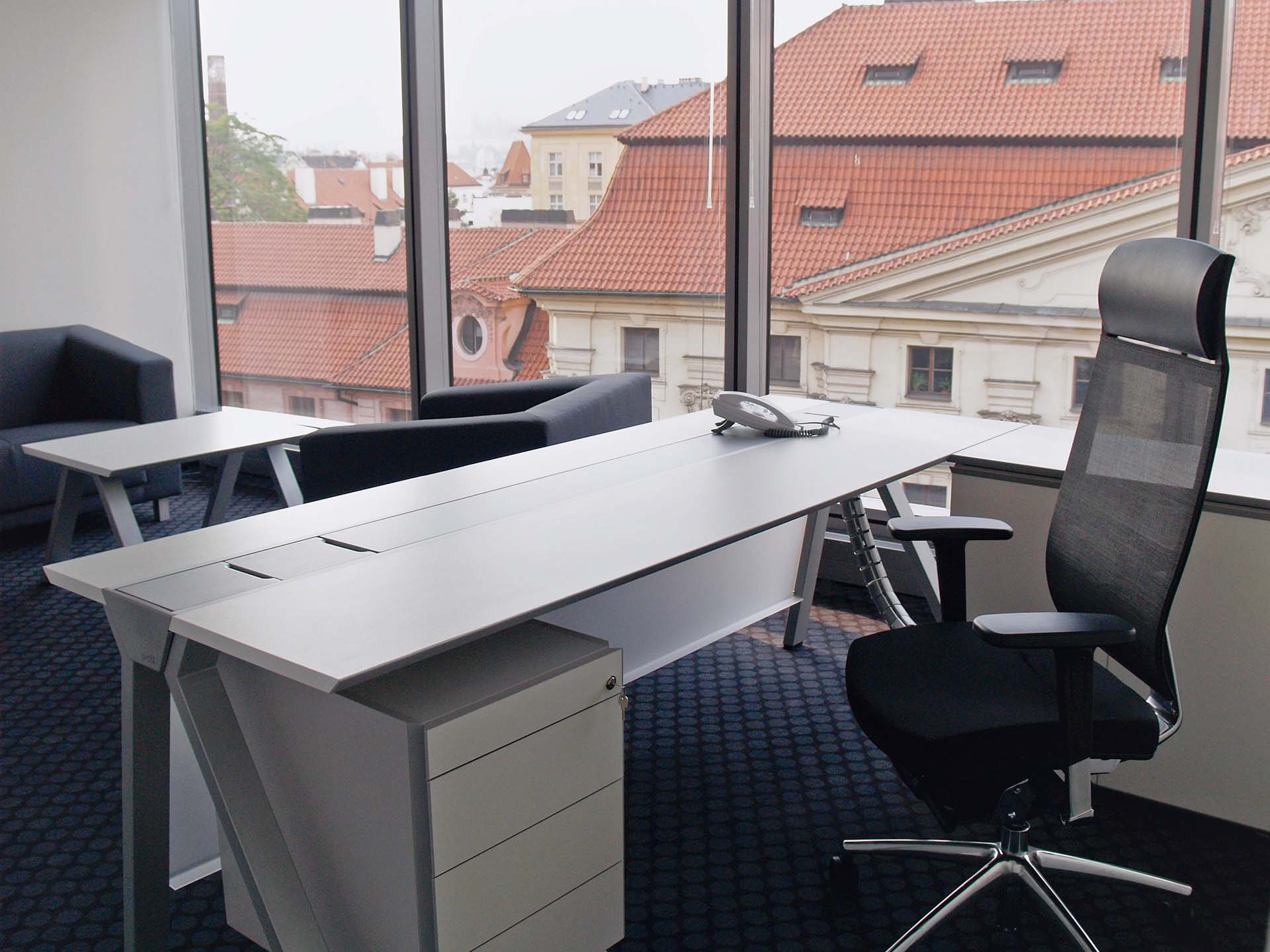 Focus on furniture that is easy to handle
Modern office furniture must also be easy to handle. When choosing, focus on making storage spaces easier to manipulate. The easy handling of office equipment was the main criterion in the development of furniture from the POLYGON range.
The dominant and also main aesthetic element of the whole range are ingeniously designed edges, which, by their mutual combination, form handles. Whether you incorporate our office desks, cabinets, shelves or screens into your office, you will be happy with their functionality and practicality.
A combination of various materials looks impressive
Do you want your office space to look modern and impressive from an architectural point of view? Choose furniture that suitably combines various materials, from wood to metal. The combination of various materials corresponds to the requirements of contemporary design, and it also meets the requirements for comfort, stability and variability.
Choosing quality office furniture is a crucial step in designing every office space. Be aware that over the course of months or years you will most likely have to make adjustments to the interior and adapt storage areas and other equipment to your current needs. Therefore, choose polyfunctional furniture that will fulfill its purpose in every situation. See also the related MOVE ME range, which is the next stage of development in our office furniture.