Blog
When business and ecology go hand in hand
27.11.2019
We are very happy to live in a developed society, which is aware of the importance of ecological thinking. We, too, consistently strive to have a friendly approach to the environment, which is reflected in all of the activities of our company. We are convinced that ecology and business go hand in hand and can lead to the creation of conditions for a good-quality life for us and for future generations. There are many ways to be one step closer to nature.
How to be more environmentally friendly?
Sustainability and environmental friendliness are essential to us. Therefore, our production and the functioning of the whole of Profil Nábytek prides itself on an environmentally-friendly approach and the use of local resources and labor. Get inspiration on how to become a modern company that is also responsible in its approach to the environment.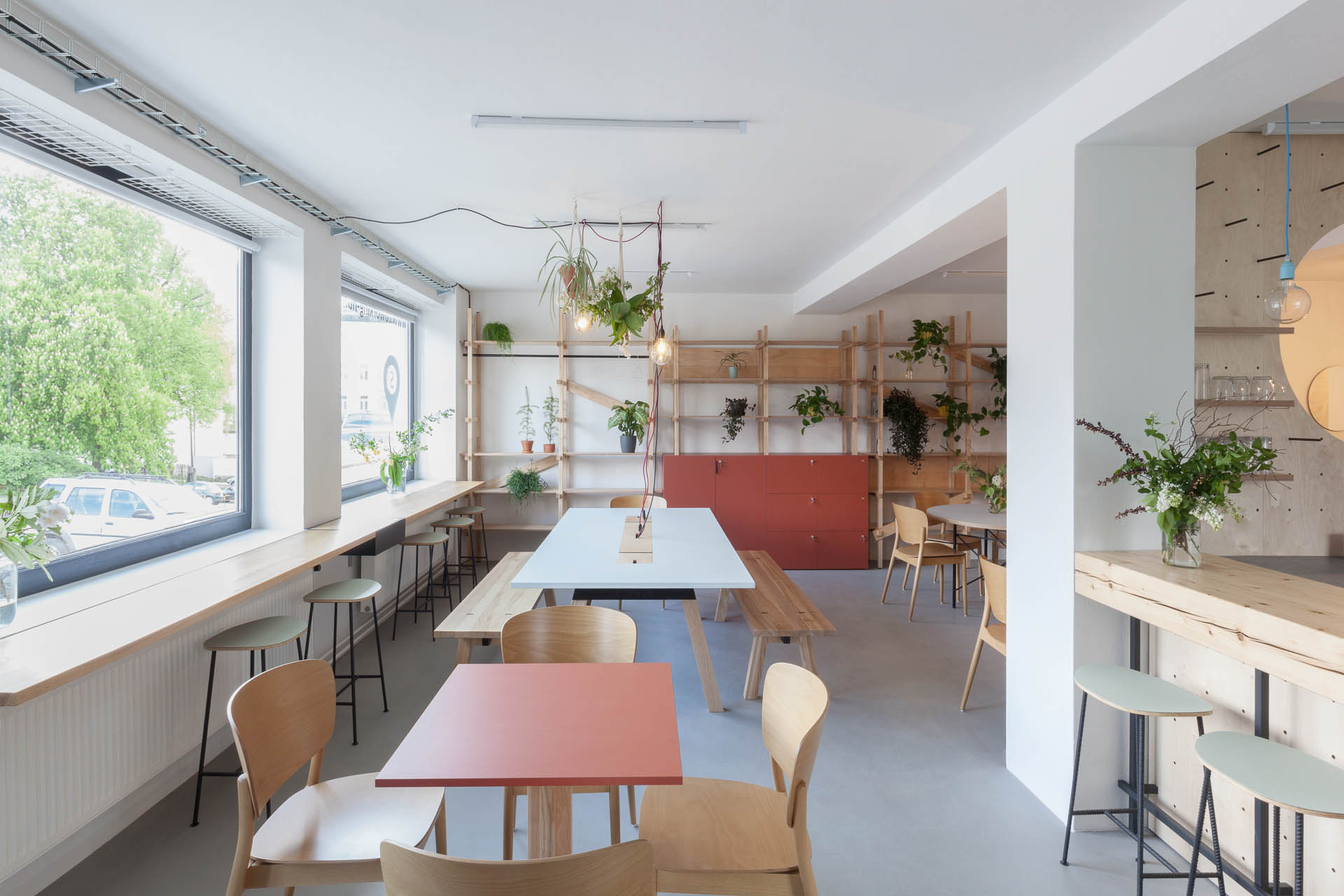 Business and ecology should go hand in hand. You can start at any time - for example, by selecting local suppliers and manufacturers of quality furniture for offices, hotels and other types of interiors.
Eliminate unnecessary transport and logistics
At Profil Nábytek we try to produce everything locally, from local sources and not only to assemble delivered components. For example, our tables are produced in our workshop from their design to accessories. We have our own metal production, so we create all the metal structures ourselves. And anything we cannot make ourselves, we obtain from local tradesmen (for example, upholsterers) and local suppliers. We have set the objective to eliminate unnecessary transport as much as possible and thanks to these steps we are able to achieve our objectives.
Use environmentally-friendly materials
The TAK furniture range is almost completely made of recyclable or environmentally-friendly materials. Similarly, all surface treatments are governed by our environmental and sustainability requirements. Profil Nábytek products have even been awarded the Environmentally Friendly Product certificate from the Ministry of the Environment.
Bring a piece of nature into your office space
We are surrounded by modern technology, and we often forget the connection between man and nature. At the same time, it would be hard to find someone who is not comfortable in a quiet garden, forest or park. Try to incorporate as much greenery as possible into your office space and turn it into a green office where you will enjoy working. Placing a sufficient number of plants in the interior has a range of positive health effects. Plants help increase concentration, purify the air and filter out harmful substances from the environment.
Green walls in offices
Are you searching for a way to incorporate a really large amount of greenery into your office space, which will become the main feature of the interior? Then install large green walls, which can turn any office into an oasis of peace and concentration, in which it will be a pleasure to work. You can also find a green wall in the offices of IFE Brno, which perfectly complement the wooden furniture from our workshop.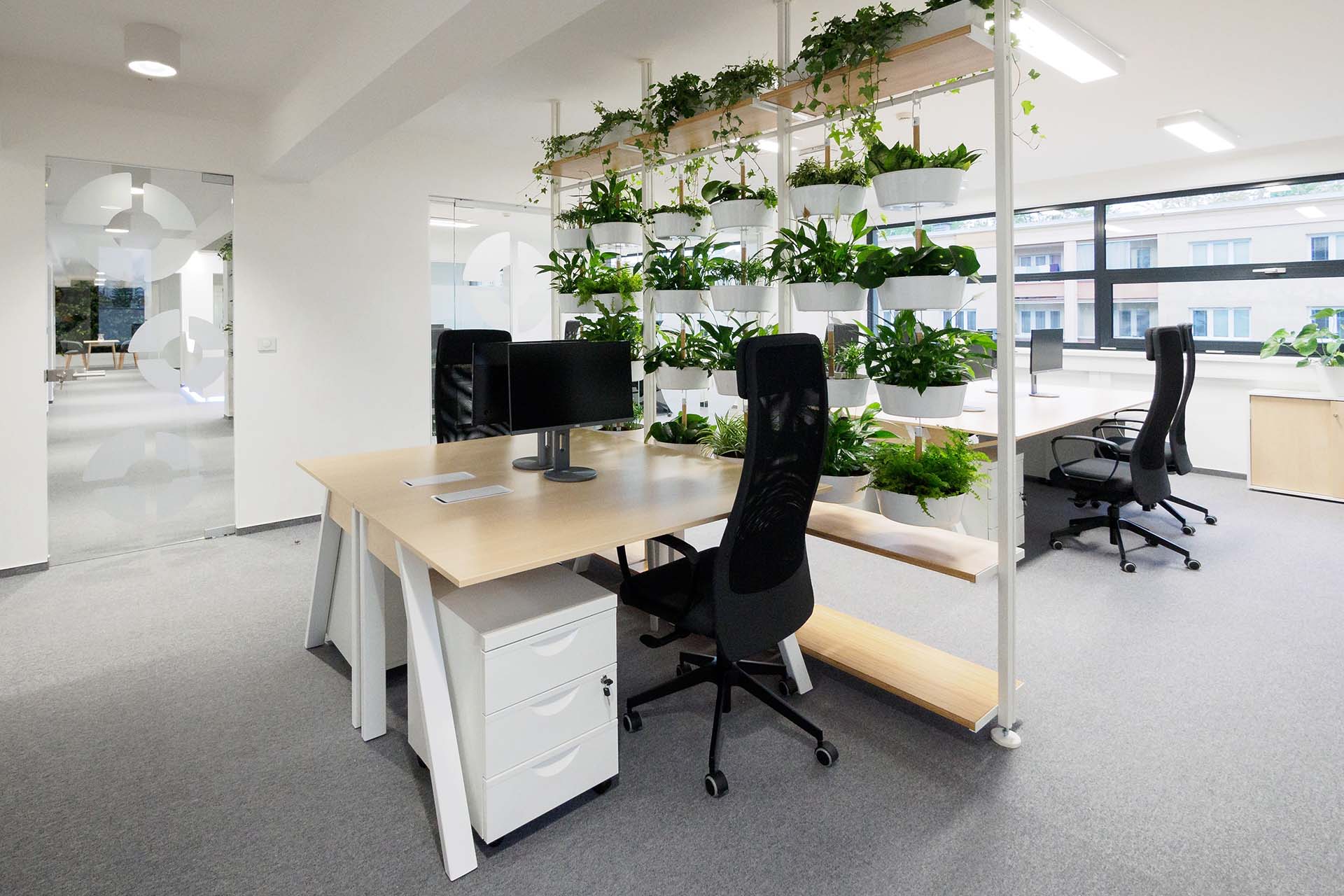 Plants in the working environment not only improve air quality, but also have a positive effect on the psyche.​
Greenery should also have its place in the vicinity of production sites
We can connect ecology with business not only through the creation of interior spaces, but also in the construction of large areas with production or administrative buildings. When we moved from the center of Humpolec to our new premises after 28 years of business, we knew we had to bring a piece of nature with us.
That is why we designed the space in front of the administrative building as a small square with workbenches and an abundance of greenery, which can be used by both visitors and employees to work or relax. On the brownfield near the train station, a new premises is being created that will support our business - hand in hand with ecology.
It is up to you what steps you will take to move one step closer to nature. We believe that the "green" activities of Profil Nábytek will provide you with useful inspiration.