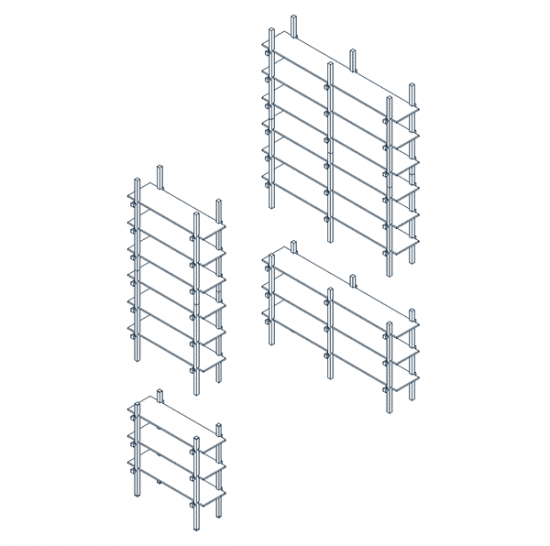 This shelving system divides and connects at the same time. In an open plan office, shelves can serve as storage, but also as a visual division of space. The elementary system of wooden prisms is based on side columns connected by shelves.
What makes this shelving system unique is that it requires no screws and no tools. Instead, innovative carpentry has been applied to create decorative elements out of the joints. The basic module can be expanded both vertically and horizontally.
Material
Construction - WOOD,
Shelves - MULTIPLEX, WOOD, MDF.
Dimensions
1200 × 496 × 1240
2140 × 496 × 1240