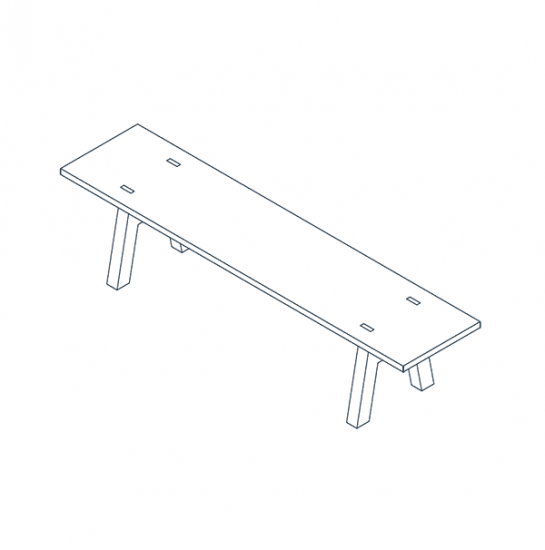 We like to think differently. That´s why the TAK collection includes office benches. You can sit, lie and save space with this bench. This traditional piece of furniture tests team interactions.
The question is: Who will sit in a chair and who will sit next to who on the bench?
Material
Construction - WOOD,
Reinforcement - MDF,
Top - WOOD.

Dimensions
2000 × 450 × 450
2500 × 450 × 450