TAK tables
The TAK Table is a focal point in any office and provides everyone with the perfect opportunity to meet, talk, work and relax. This piece of furniture is the answer to modern work flexibility and the need to have a work space that supports personal communication and collective collaboration.
Conference, working and dining table TAK
Its shape and (material) design maintains an eye for detail, whilst guaranteeing maximum functionality and structural stability.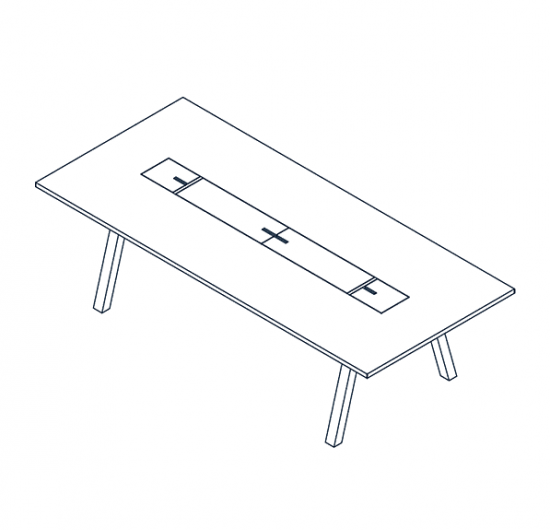 The solid wood legs and cable duct (black MDF) form the basis of the construction. The cable duct is accessible via removable panels set into the desktop. The cable duct, which runs along the full length of the table, can be used for connecting electrical appliances, or alternatively, as a storage compartment. The table is designed and constructed so that people can sit comfortably around it (sides and ends) with sufficient leg room and depth for laptops or easy dining.
Material
Construction - WOOD,
Construction - MDF,
Edge - MULTIPLEX, ABS,
Worktop - FURNITURE LINOLEUM, MELAMINE, MULTIPLEX.
Dimensions
2980 × 1480 × 750
2980 × 1200 × 750
2480 × 1480 × 750
2480 × 1200 × 750