Blog
Modern office interiors in 3 different ways
20.11.2019
Are you planning to furnish a new office space? Then choose a style that is harmony with the philosophy of your company and that sends a clear message to your clients and employees about the nature of your business. If you manage to furnish your office interior in a modern way with regard to the tonality of your company, you will be one step ahead of the competition. Choose a minimalist, traditional or bold interior design depending on your chosen approach of self-presentation and communication.
Elegant minimalistic offices emphasize functionality
A minimalistic style suits modern offices for which functionality, an emphasis on maximum efficiency and building a representative impression are paramount. This involves, among other things, simplicity and limiting the number of colors. White color is usual paramount, as it optically expands the space. But minimalism does not have to be boring. It is precisely the attention to detail and the removal of everything that may be unnecessary or distracting that make the clean lines and high-quality materials stand out. As they say, beauty is in simplicity.
The number of objects and colors is limited
Offices designed in a minimalistic style feature only a limited number of large items and office furniture. A good choice is the office equipment from the TAK furniture range, which can be used in all office spaces. Tables, storage systems and accessories are designed with maximum functionality, which is underlined by the use of timeless materials and the application of solid joinery foundations.
A minimalist style is a good choice for offices where maximum concentration is required. The absence of a large number of objects and disturbing elements will hold your attention for a long time. A minimalistic working environment calms and positively affects your psyche.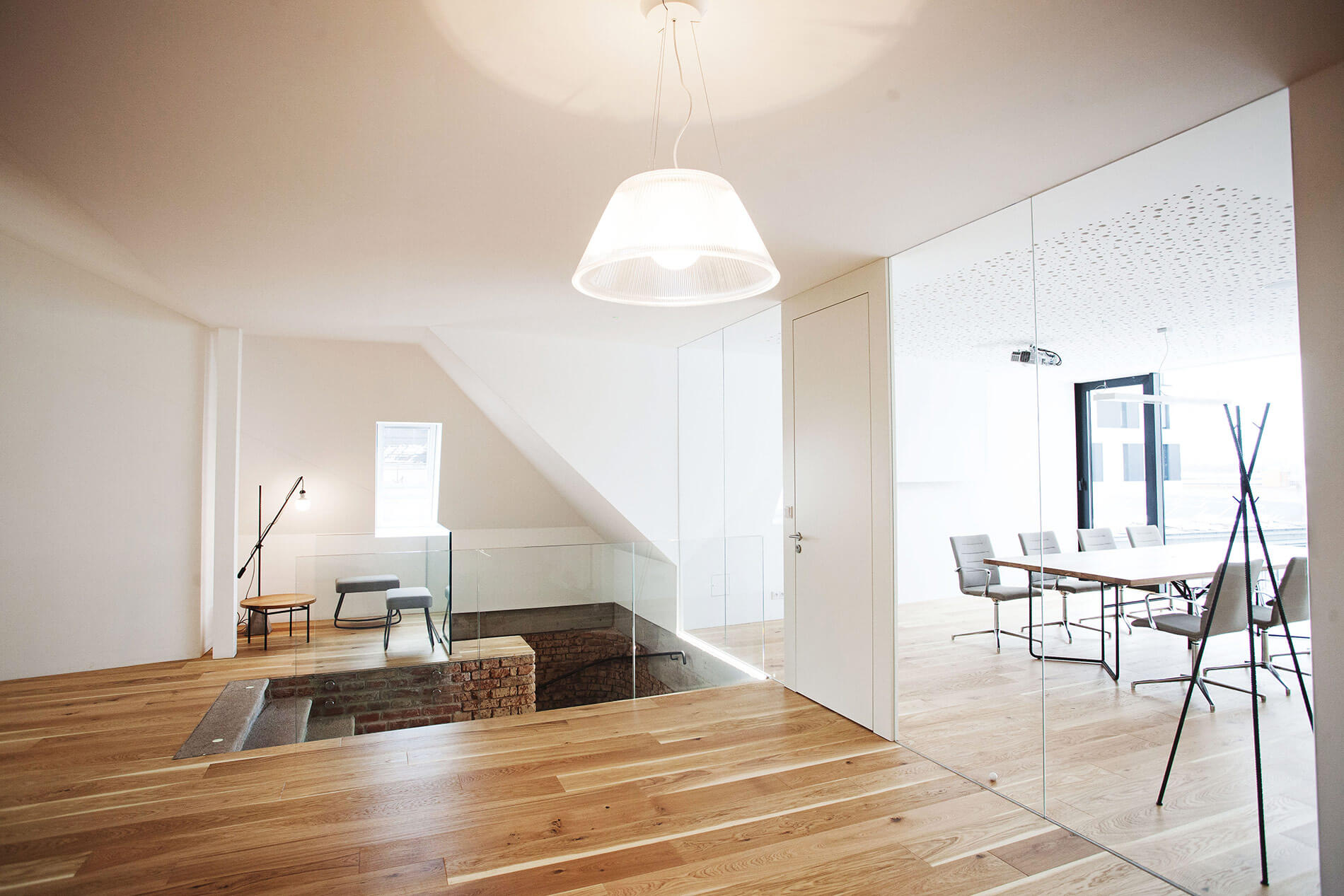 Sample furniture from the new MOVE ME and Roksorjakostyl series stands out in the clean lines of office space.​
Interiors that rely on security and comfort
Do you place emphasis on a return to tradition, stability and security in the framework of corporate communication? In which case, a traditional interior style, which is characterized by the application of best practices, would probably be the right choice for you. Offices furnished in this style bring maximum comfort and convenience to their users.
Emphasis is placed on ergonomics, which is why subtle solid furniture, comfortable office chairs and seats are often chosen. There is plenty of storage space, including file cabinets or work desks with drawers. Robust leather chairs or seats are often a striking detail. Interiors furnished in this way give a first impression of being solid and representative, so they are a popular choice of law firms, banks or managerial companies.
Offices in a bolder style - in a spirit of playfulness and colors
Do you want to stand out from the crowd and engage people? Don't be scared of a bolder style of office interiors if the tonality and focus of your company allow it. The office spaces will attract attention to themselves by the colors, unconventional combinations of the materials used or the choice and placement of furniture. Your office will gain a human dimension and will be characterized by a uniqueness that will be a reflection of its users. Uniformity disappears from such spaces and the impression of a friendly approach to employees and clients is created.
A bolder style of interiors suits for example, advertising agencies, studios or creative studios. Playfulness and a youthful appearance re-energize the user and bring the team together. For bolder interiors, for example, modular furniture from the MOVE ME range is often chosen, for which playfulness is one of the advantages. At the same time, functionality and an emphasis on efficiency are maintained. In an office relieved of uniformity, people feel free, imaginative and eager to work. However, given the suppression of seriousness, representativeness and solidity, such a style is not suitable everywhere.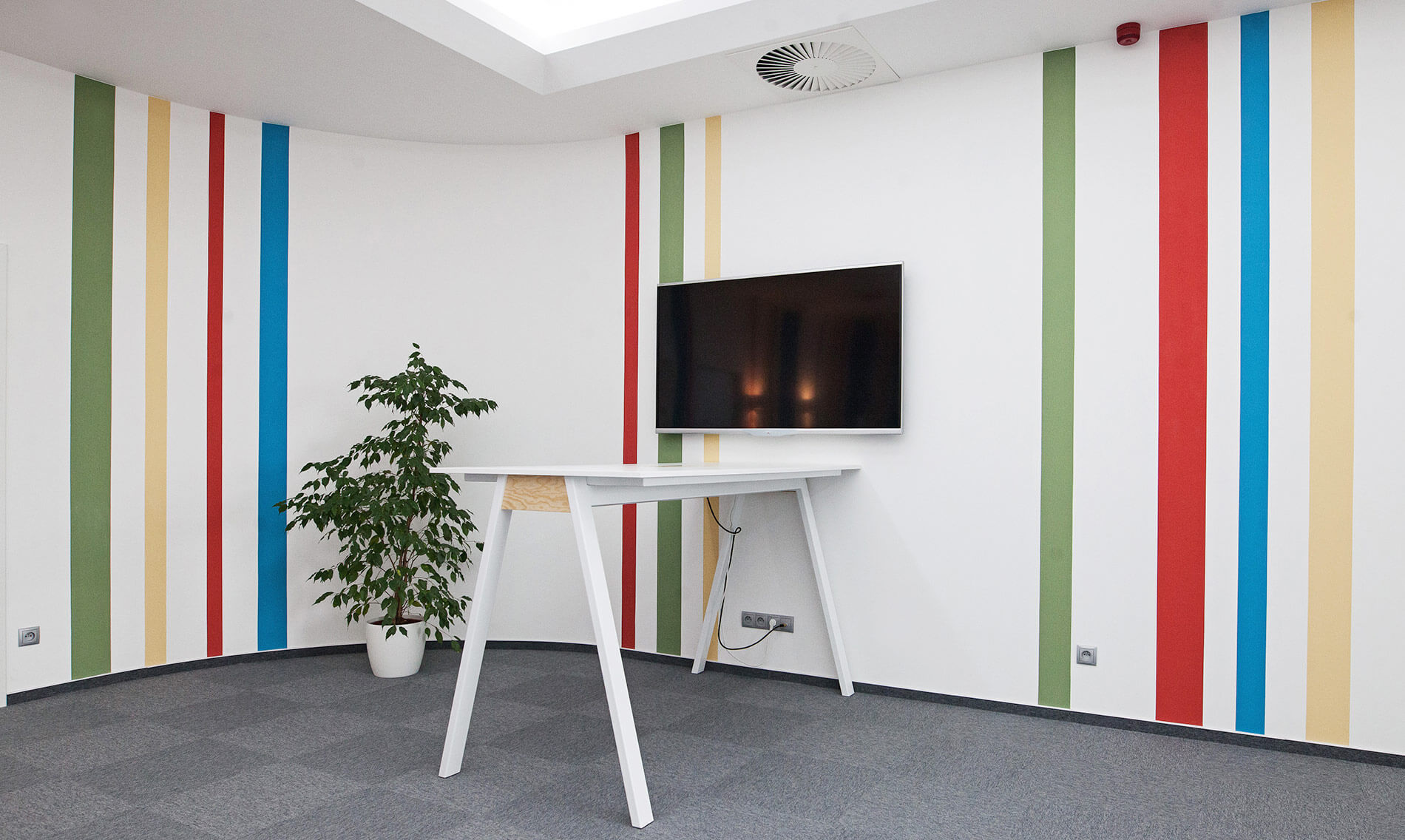 Distinct interior colors encourage creativity and often create a less formal atmosphere.