Blog
TAK height-adjustable tables for comfortable work either sitting or standing
13.11.2019
Do you associate office work with many hours of sitting behind a desk, giving you backache? It does not have to be that way. With height-adjustable tables, you decide whether you want to sit or stand while you work. Thanks to the electric motor you can adjust the height of the table in a few seconds, so you can change the position as many times as you like during the working day. Thanks to this innovative solution, TAK height-adjustable tables are a great choice for various types of office space where they will impress with their ergonomics, functionality, practicality and unadulterated design.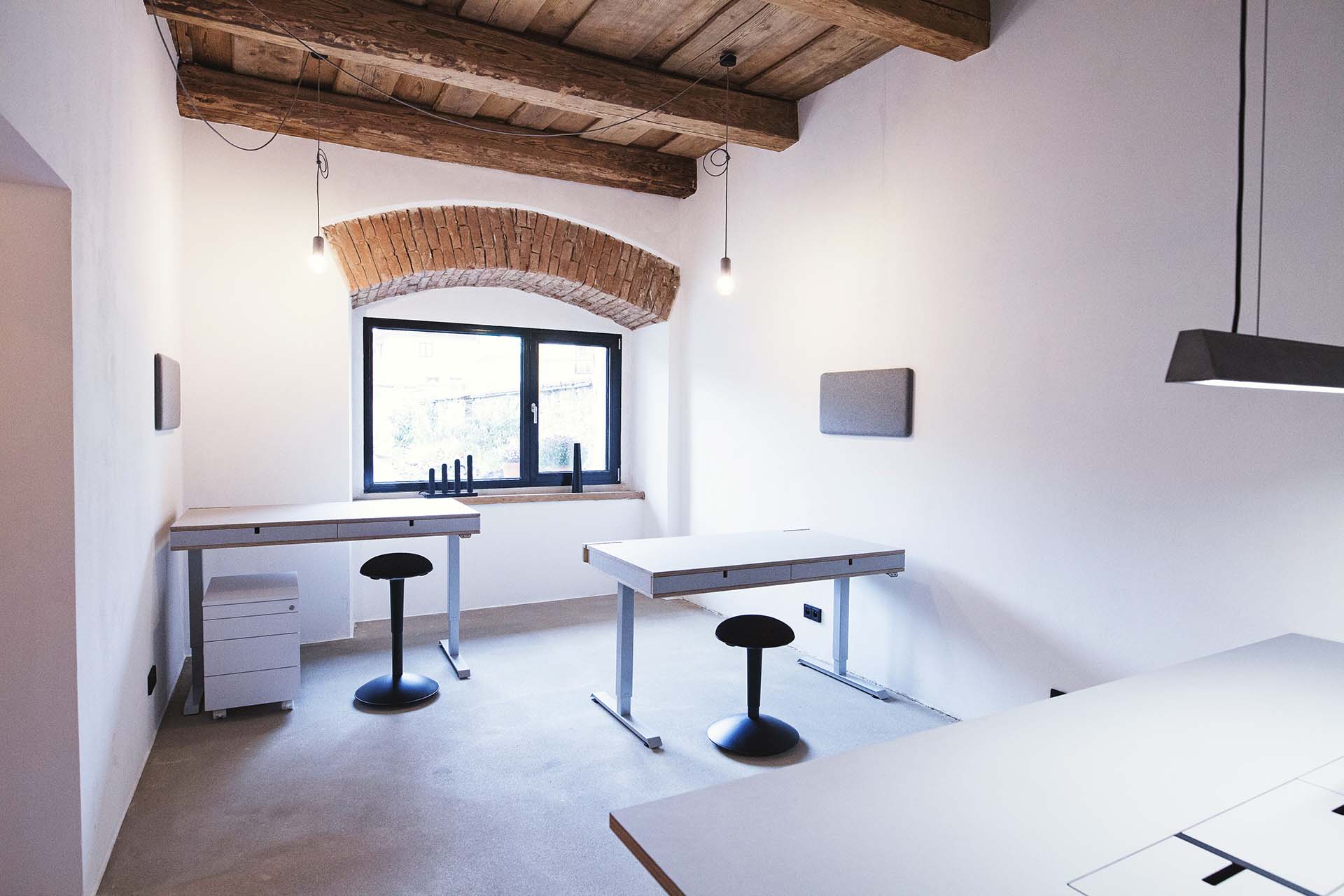 TAK height-adjustable tables are the ideal ergonomic solution for office space, to which they bring functionality and practicality. Alternating your posture at work helps prevent back pain and increases concentration.
The correct body posture is essential for deep work
If you are tired of sitting in front of the computer for a long time, are experiencing back pain or are unable to concentrate properly, then try standing up. Standing up eliminates several negative effects, which are inherently associated with sitting down for many hours. Simply changing your position helps you engage more muscles, stop hunching, move more, and focus more whole working, which increases productivity.
These are the main reasons why the view of traditional office space layouts has begun to change with the advent of height-adjustable tables. It's no surprise to anyone these days that height-adjustable tables are commonly found in both large and small offices around the world. Get them as well.
TAK height-adjustable tables will impress with their dual worktop
Most manufacturers offer tables for work while standing with a simple worktop. TAK height-adjustable tables impress at first glance with their dual worktop, which provides storage space in the form of two integrated drawers. Documents or office supplies will always be at your fingertips. The dual worktop solution also covers the electric motor.
Again, emphasis is placed on maximum functionality and unadulterated design, which are typical for the entire TAK furniture range. Of course, we also think of those who prefer a basic design with a single worktop. We can also gladly supply ergonomic height-adjustable tables with a laminated worktop without drawers.
Quiet motor and easy operation
All of the height-adjustable tables from our workshop are equipped with a high-quality, quiet-running electric motor for smooth and fast adjustment to the desired position. Another great advantage is the option to set the three types of table heights you use most during work. If required, it is then possible to quickly return to the selected table height without having to adjust it again. The solid powder-coated steel frame ensures maximum stability in any position. A simple two-button control panel located at the bottom of the worktop provides convenient height adjustment. The combination of components made from carefully selected materials provides a good base for efficient work without disturbing other co-workers.
Height-adjustable tables for offices and coworking areas
Thanks to the benefits that the option to change position while working can bring, these height-adjustable tables are popular for use both in home offices and open-space offices. They are a great choice for large office centers, architectural studios and workshops, coworking areas and other areas that are normally associated with many hours of unhealthy sitting.
The TAK adjustable work desks bring your office to life. The design follows on from the TAK meeting tables and storage space, which they combine with very well. Create a flexible working environment, which supports personal communication and collaboration in a team. Modern office furniture emphasizing simplicity, functionality and ergonomics will help you to achieve this.