Blog
We create hotels: BLOCK furniture for wonderful living
10.7.2019
Do you want to buy new furniture for a hotel, apartment or guesthouse? The choice of furniture for accommodation facilities is specific in many respects. On the one hand, hotel furniture must give a pleasant and comfortable impression, and on the other hand, it must excel in durability and solid construction. This ensures maximum durability and comfort even when frequently used. This is why the BLOCK furniture range was created, which takes these parameters into consideration and is designed specifically for use in hotels and all accommodation facilities.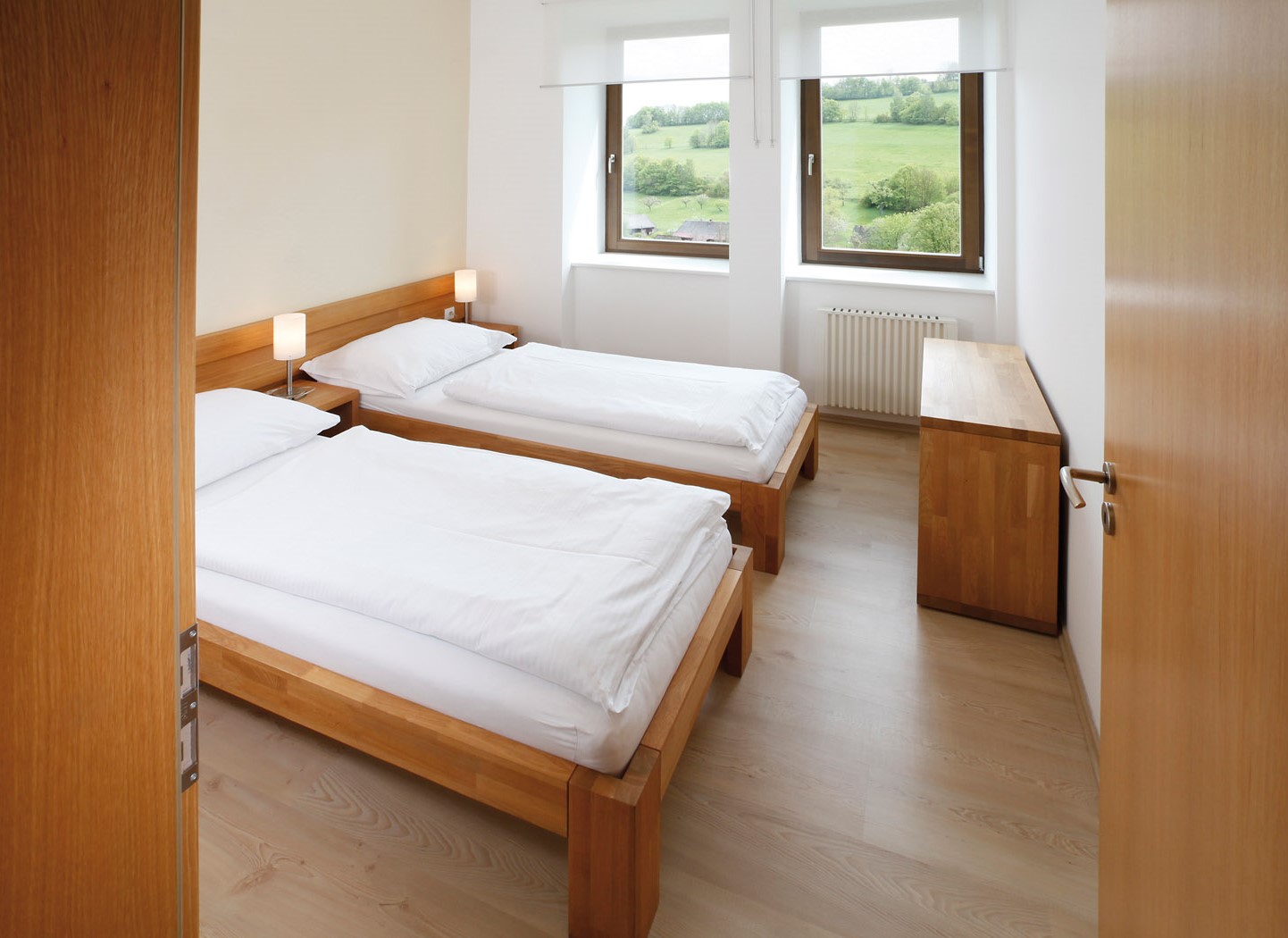 Functionality of furniture in first place
The basic feature of modern interior furniture is functionality, which must be a priority. This also applies to furniture for hotels or apartments intended to provide high-standard accommodation. Functional furniture excels for its clean lines, simple shapes, solid construction and minimal decoration. Such is hotel furniture from the BLOCK range.
It is produced from either solid oak, veneer or laminated chipboard with white gloss front surfaces. Thanks to its simple universal appearance, the furniture suits both small and large rooms, where it fulfills its purpose. You will see that the simplicity and functionality of solid wood furniture will be appreciated by your guests.
Single and double beds with a bedside table
The dominant feature of any hotel room is a sufficiently large bed. The BLOCK furniture range includes single and double beds made of solid wood, which ensure a comfortable and undisturbed sleep. In addition, you can combine the individual beds or separate them with a bedside table to create a universal space suitable for accommodating both individuals and couples.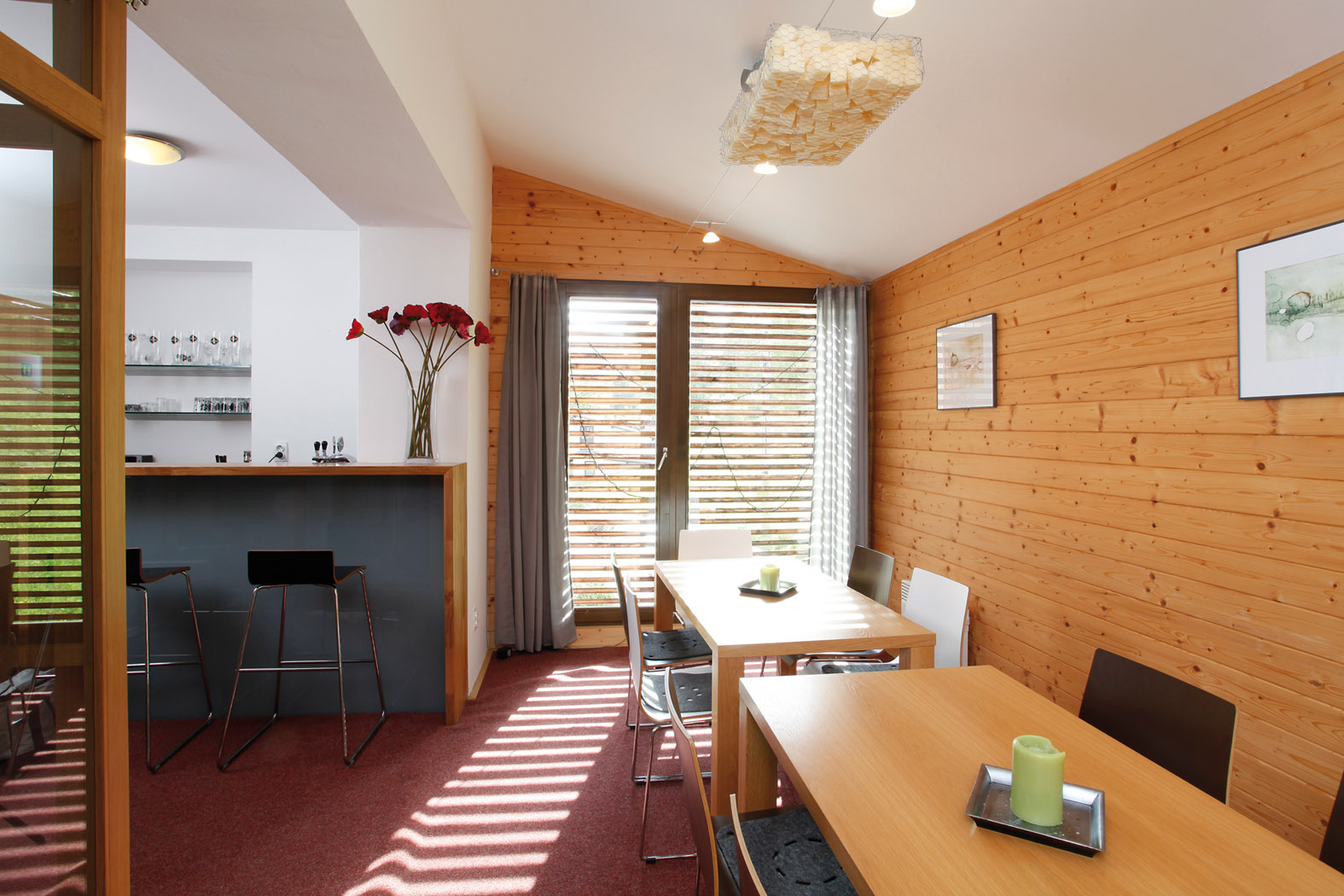 Tables, chests of drawers and other furniture
When furnishing hotel rooms and common areas, do not forget about other types of furniture that underline the uniform style of the accommodation facility. The BLOCK range also offers dining and conference tables, chests of drawers, cabinets and shelves. Choose from different types of cabinets with drawers or hinged and sliding doors to create sufficient storage space for the personal belongings of your guests. In addition, the furniture is equipped with quality fittings to easily open cabinets without handles.
Non-traditional spaces require an atypical solution
Do you want to combine functional furniture with designer pieces, whose appearance will emphasize the individual style of a hotel or apartment? Add furniture for atypical spaces to your hotel furnishings, which will tailor so that you get the most from it. Make your interiors special with a variety of design accessories, which look luxurious and exclusive.
Do not forget about the first impression, which is also essential in the case of hotels or guesthouses. Create an original reception, which is attractive and will be practical for your staff. In addition to the furniture for individual rooms, we will also gladly create a reception, a dining room or common area, whose design will always be adapted to the character and size of your project.
The right choice of hotel furniture can contribute to the satisfaction of your guests and will bring you many positive responses. Contact us, we will be happy to make furniture for you, which will enthrall both you and your guests.