Blog
A coworking center in which it is a pleasure to work
20.5.2020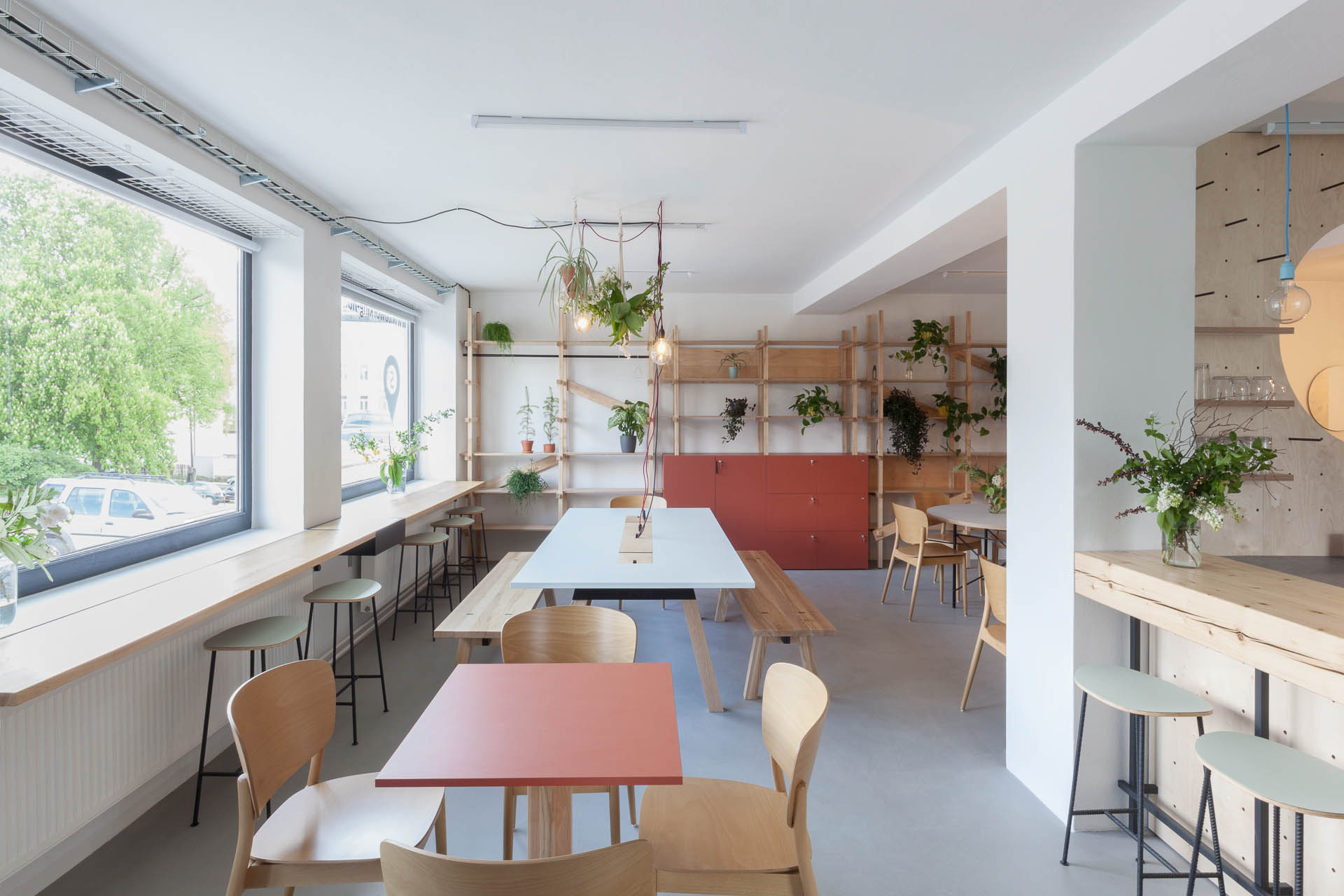 Coworking centers are a worldwide phenomenon and are also very successful in the Czech Republic. Thanks to the large concentration of creative people and unique atmosphere, it provides great working conditions for freelancers, teams and small businesses. Are you considering creating a coworking center that will quickly gain a reputation as a place in which it is a pleasure to work? We have several tips for you on what to focus on and what types of furniture to prioritize.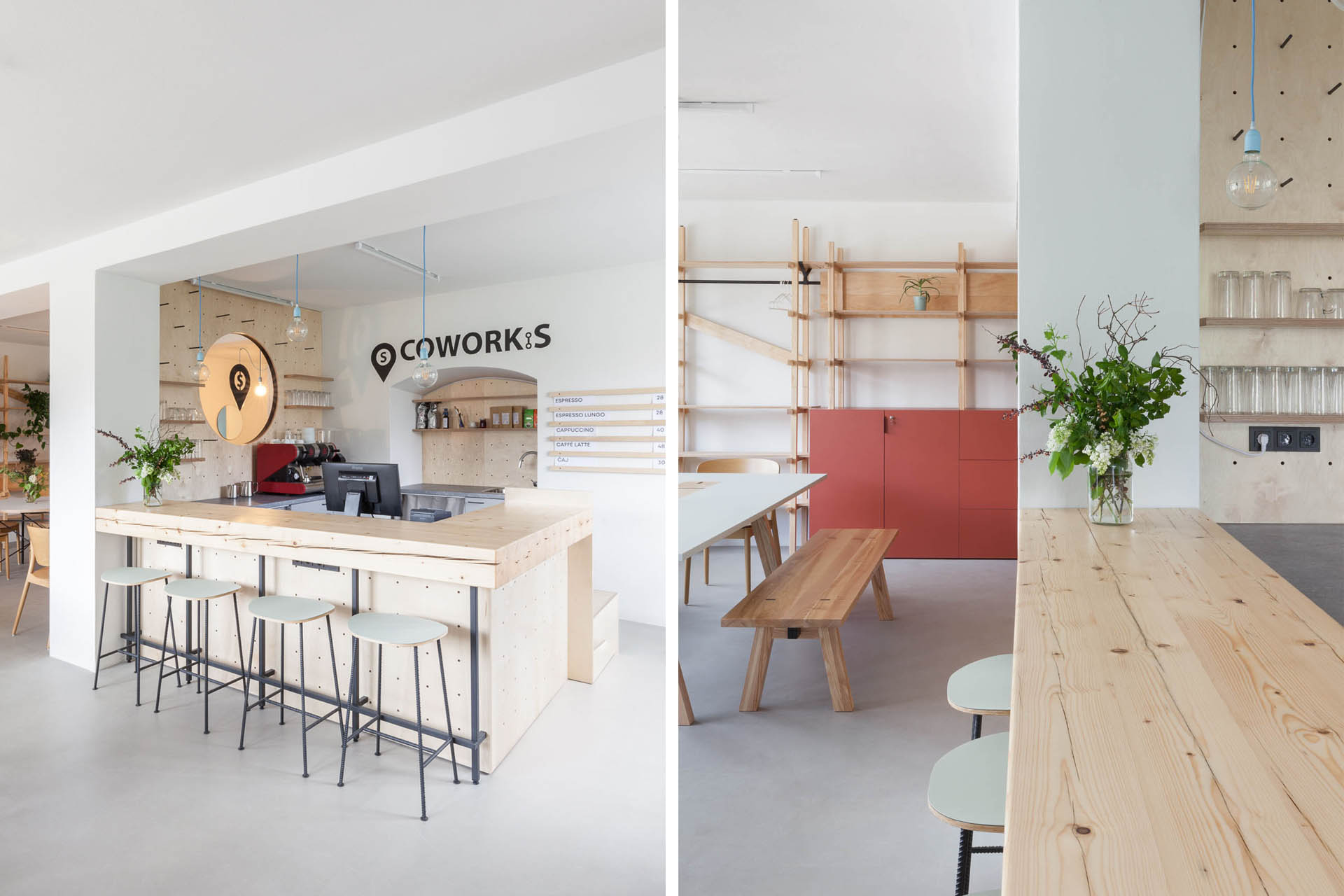 The shared spaces in the coworking center have sufficient light and high ceilings.
Coworking center - a diverse space with an emphasis on sharing ideas
If you've ever had the opportunity to visit a coworking center, you will surely confirm that it was dominated by the sharing elements. The space should be designed to emphasize openness and the chance for mutual cooperation. However, coworking centers must also be diverse enough to ensure good conditions for both creative teamwork and deep individual work.
In shared offices, everyone simply has to find what suits them. Therefore, it is a good idea to divide the center into quiet zones, where there is more privacy, and into common areas that pulsate and where people can meet and share. For everyone to be satisfied, it is necessary to clearly define areas with peace and quiet and areas that should be lively.
Office furniture for individual and collective work
Before you start equipping a coworking center, think about which parts are to be used for team activities and which for individual work. Then choose the office furniture accordingly. Personal communication and teamwork are supported by including the most functional TAK work desk, which excels in terms of stability and refinement of details. The desk is accessible from all sides and serves as a workplace for up to six people. It is complemented well by TAK wooden benches, which can accommodate several people and allow mutual cooperation without barriers.
To achieve privacy in your coworking center, you can add round tables that are ideal for face to face meetings. The popular tables from the MOVE ME range are a lightweight option, which, thanks to their modularity, give absolute freedom to furnish any space. We recommend complementing the tables with practical designer screens, which will clearly demarcate personal space and ensure maximum privacy when working on individual projects. We also placed emphasis on the division of space for individual and collective work in the furnishing of the shared offices at Cowork:s Humpolec, which will serve as a good source of inspiration.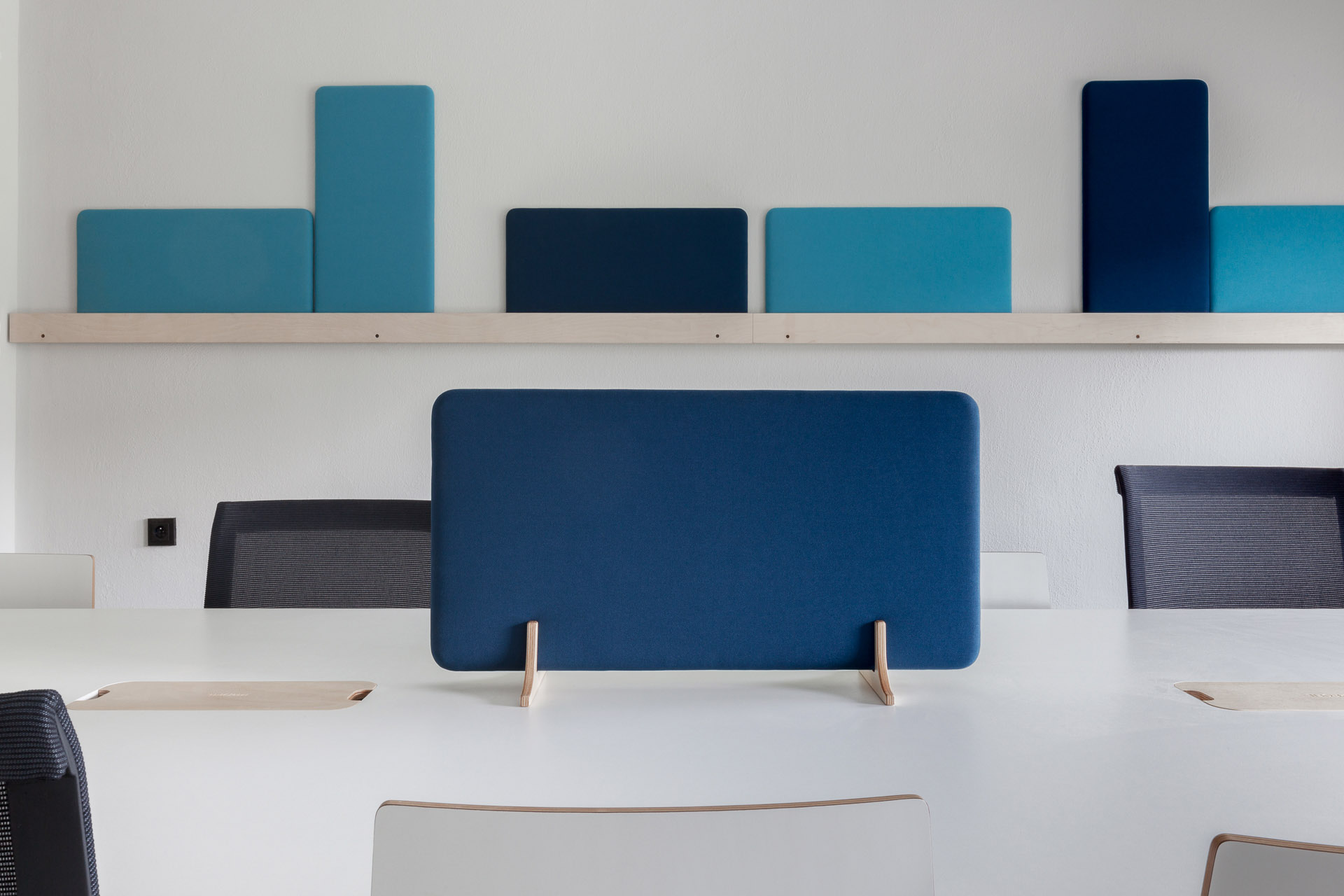 Provide coworking members peace and quiet for their work
Coworkers will appreciate the ability to work while standing
The negative effects of many hours of sitting at an office desk have been discussed for a long time. Provide the users of your coworking center with maximum comfort and allow them to work while standing. Equip your shared office with a height-adjustable workbench that excels by its simple vertically-sliding desktop. You will see that everyone will appreciate the variability and adaptability of the working environment to individual needs.
Make sure you have enough storage space
Even in shared offices, it is necessary to provide enough storage space for both members and personnel. Do not forget lockers for personal belongings, a sufficient number of coat hangers, as well as shelves or open and closed boxes. Incorporate plants and other natural elements in shared offices to create a pleasant atmosphere.
Impress with an unusual concept of space and unique visuals
Do you want your coworking center to be etched in the memory of the general public? Impress them with unconventional visuals and do not be scared to be playful, experiment or use a variety of shapes. While a shared office space should be optically pure, a combination of different color schemes, materials and shapes will enhance the creative aspect and provide a friendly atmosphere. Do not forget about the creative concept of other areas that are an integral part of a coworking center, be it the reception area or a covered outdoor seating area.
A small cafe or kitchen is always a good idea.
Designing a multifunctional interior that is as functional as possible, yet interesting in terms of design and appeal, is not as easy as it seems. Would you like some help in implementing a coworking center in which it will be a pleasure to work? Contact us! We work with architects who will refine your space to the last detail.
Thank you for your interest!
Please fill in the application form and we will get back to you as soon as possible.