Blog
Want a perfectly ergonomic work desk? TAK!
27.3.2019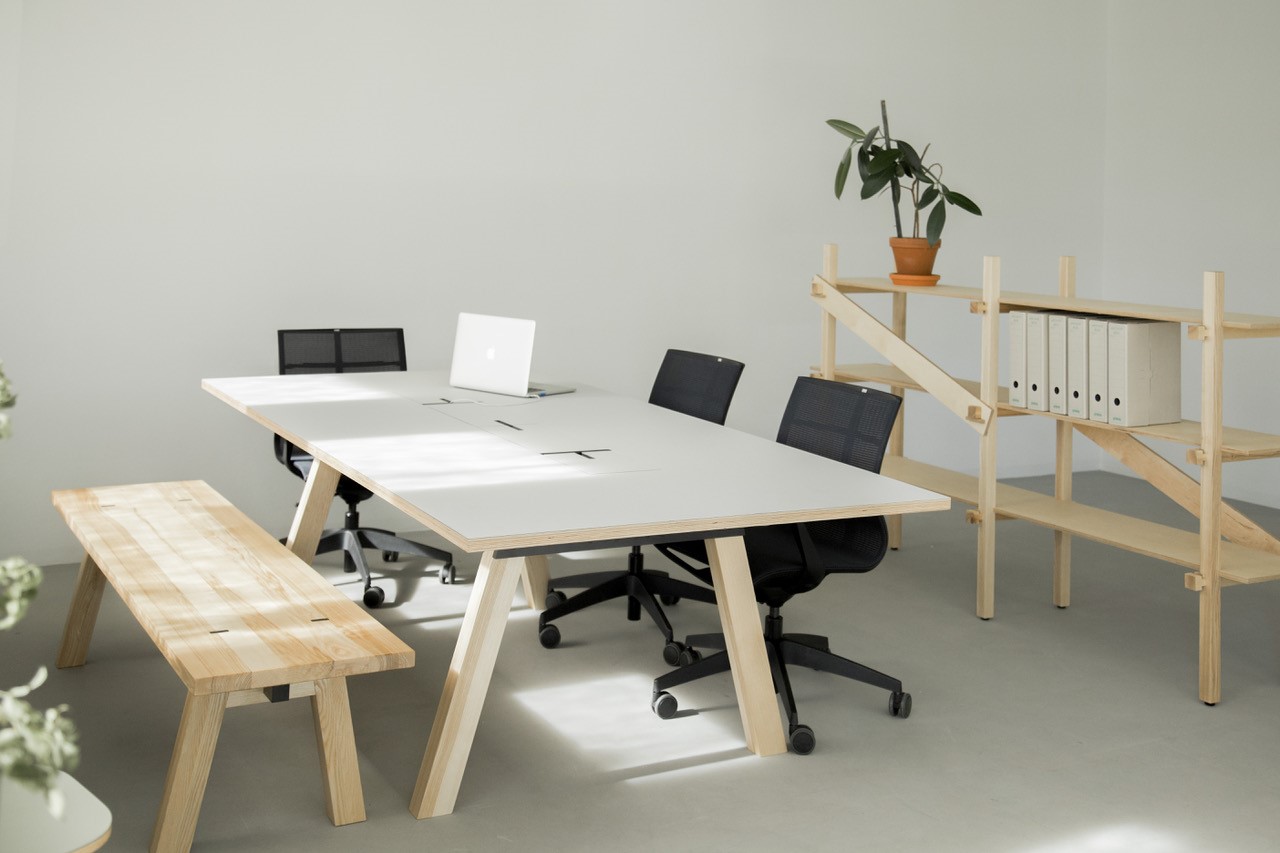 A functional and ergonomic work desk is the cornerstone of any office. Whether you choose a desk for your own office space, an office with several work places, or a meeting room, you can bet on the modern lightweight design combined with functionality and practicality. As a result, you will perceive the quality of the desk not only on the eye but also to the touch. That is our TAK furniture range, which would be a flexible and utilizable focal point of any office space.
Enough space for work and communication
When choosing a new office desk, you should focus primarily on the dimensions of the table top. People work at an office desk, but they also meet, communicate, have fun and relax. An office desk must provide enough free space for the computer, office supplies, but also personal items or lunch. Thanks to the indented legs, the desk can comfortably be seated and "travel" around.
Think about how much office desk space you need. We realize that everyone is unique and has individual requirements for their work space. For this reason, we have created a collection of TAK work desks, whose flexibility will satisfy everyone's needs. Whether you are looking for a basic or height-adjustable desk, a shared workplace or a bar seating area, you will be able to choose something from our offer.
Connection to the power supply within reach
These days, it is hard to imagine a work desk with no computer, printer, projector or other electrical equipment. The basis of the ergonomics of a modern work desk is direct access to the power supply. Forget about finding a plug socket somewhere under the desk. Get a work desk that has access to a power source directly from the table top.
TAK office desks are equipped with an electrical conduit made from black MDF board, which is visually inscribed into the table top. The drawer is then hidden under the top cover of the electrical conduit, which also serves as a sophisticated storage space. In addition, it creates a color contrast, which underlines the original design of the furniture.
Try working standing up
If you do not like sitting at your desk for many hours, try working standing up. If you furnish your office with an electrical height-adjustable table, then you can decide when you sit down and when you stand up. Thanks to the quiet electrical drive mechanism, the table top moves to the desired height in seconds. The double table top version offers storage space in drawers. A more ergonomic work desk solution would be hard to find.
Ergonomic TAK work desks in practice
The variability and functionality of the modern designer work desks from the TAK range are greatly appreciated, for example, in the architectural studio in Kutná Hora, where our height-adjustable tables are also being used. During the furnishing of the interior of the Blue Dynamic offices in Prague, where we modified the furniture based on the client's requirements, we relied again on the MOVE ME range.
If you are looking for a modern office space solution with an emphasis on ergonomics and functionality, please contact us. In collaboration with professional interior architects, we ensure that our office furniture meets all the needs of your company and corresponds to your individual ideas.