Blog
We create offices: TAK, a slightly different office
24.4.2019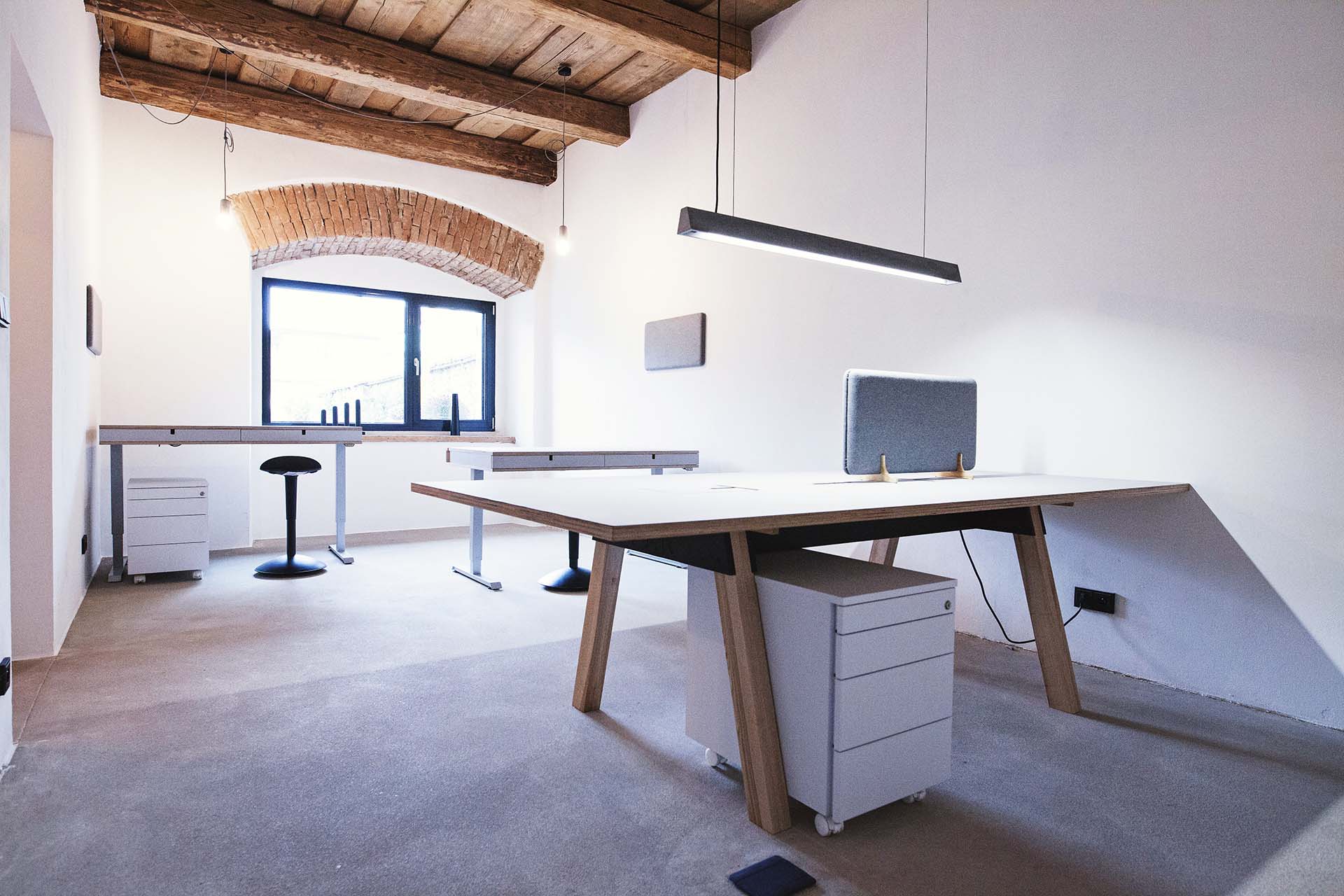 If you are in the process of furnishing and equipping a new office, try to do it slightly differently. Move away from the traditional office space concept and bet on lightweight and timeless design with an emphasis on functionality. Be inspired by our TAK office furniture collection, which is based on honest carpentry craftsmanship and high aesthetic value. The office equipment from the TAK range meets the needs of individual comfort, while at the same time improves the quality of collective work and mutual cooperation.
Do not underestimate the appropriate placement of a work desk
The workplace is the foundation of any office. Therefore, when designing a new office space, you should focus particularly on the appropriate placement of your work desk and select furniture that will meet the individual needs of you and your employees. The work top should be sufficiently wide and deep as well as being appropriately illuminated.
It is optimal for natural light to fall on the work desk from the left side (from the right side in the case of left-handers). If you work with a computer on the desk, then bear in mind that a screen facing a window makes your eyes unnecessarily tired.
A place for focused individual work and collective creation
The work desk can serve both for focused individual work and for collective work. We were well aware of this when designing work desks from the TAK range, which is why we created several alternatives that satisfy individual and collective needs. A TAK desk will become the focal point of your office. It creates a pleasant place where people can get together, hold a meeting, create, work, but also relax and have fun. TAK work desks are intentionally moderate in shape, thanks to which their maximum functionality, stability and sophistication of detail stand out.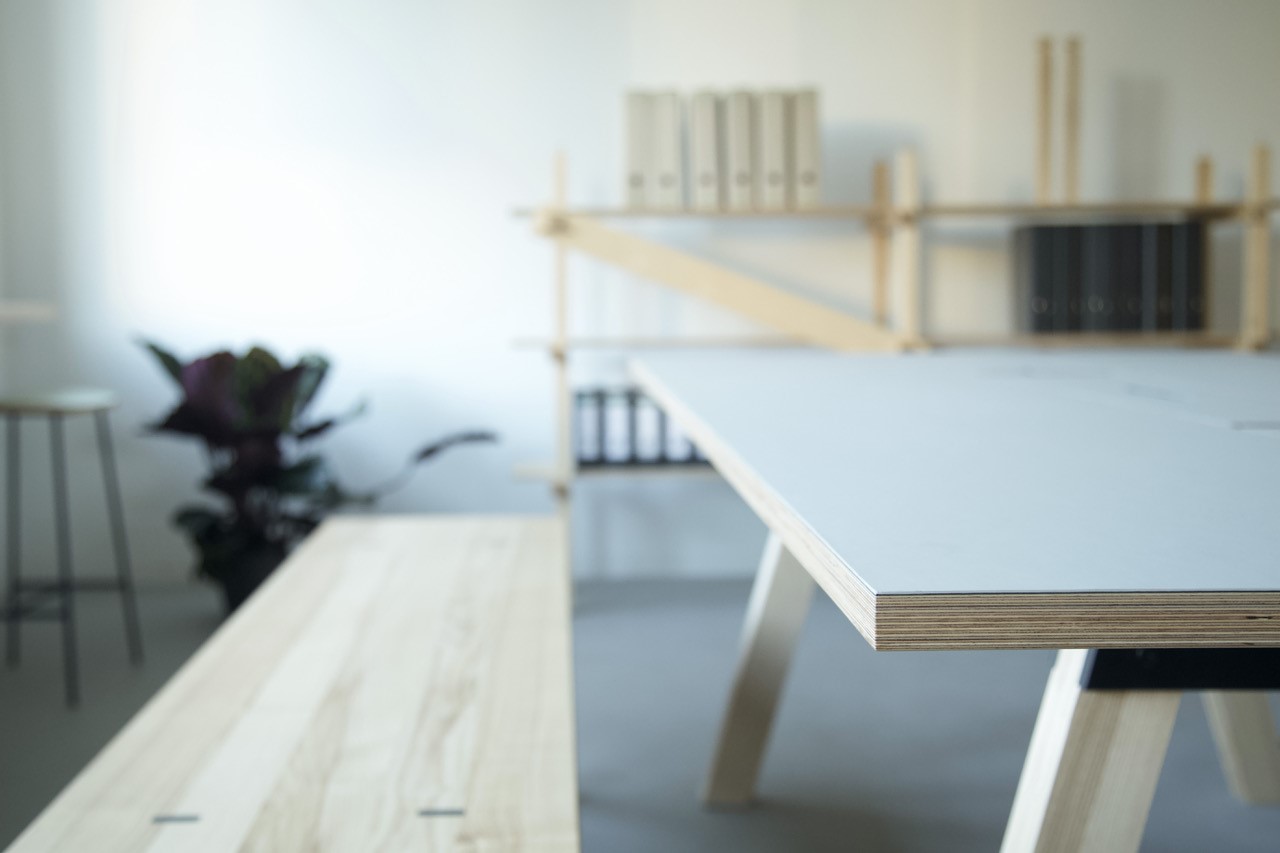 Office seating is not just about office chairs
An office chair belongs to the basic equipment of every office. However, there are other suitable alternatives that can increase the comfort and convenience of your office space. For example, our wooden benches from the TAK range, as an unconventional piece of office furniture, will significantly expand the possibilities of individual and collective use of an office.
You can sit and lie, relax and work on the bench. By appropriately placing the bench, you can save space and support teamwork. In the TAK furniture range you will also find bar stools, designer swings and other features, thanks to which you can sit comfortably on any less formal occasion.
Shelving systems – optimal storage space solutions
Even when selecting a suitable storage system, you can bet on an unconventional solution. Our TAK shelving system can divide and at the same time connect an office. It creates a more intimate environment, whereby contributing to increased comfort. The shelving system can easily be placed on the wall or freely in the room. In addition, you can use it from both sides. You can easily change the struts and shelf layout in minutes, so you can customize them to your actual needs. The TAK shelving system is also suitable for open space offices, where it serves not only as a storage system, but also as a visual division of a room.
Be creative when equipping your office and feel free to use more uncommon types of furniture. With its minimalist work desks, shelf storage systems and even wooden office benches, the TAK furniture range creates a visually perfect and functional working environment. It's different! It's TAK!