Furniture for general offices
In order for your team to work perfectly, you need a perfectly ergonomic and functional office with sufficient storage space. Our furniture will provide you with variability and user comfort. Larger interiors can be conveniently divided using dividing panels.
Everything for teamwork
On board, everything has to work perfectly. The furnishings must support communication while defining a private space for each team member. You can choose between the fresh styles of the MOVE ME or TAK furniture ranges, the impressive furniture designs of the POLYGON range and a wide choice and variability of the PROGRES range.
You will operate elegantly with the MOVE ME range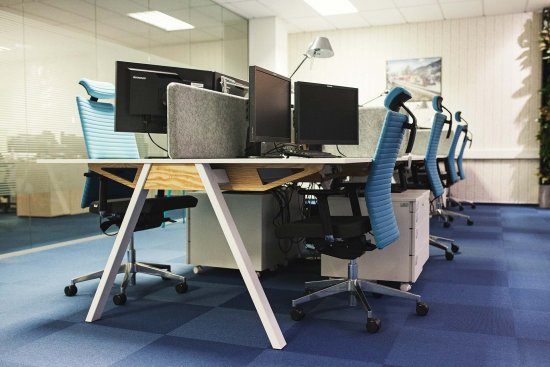 The pure elegance of melamine resin with refreshing natural wood elements will enter your office via The MOVE ME furniture range. Single-sided work desks are designed for individual players, while large double-sided work desks will be appreciated by a team that requires the possibility of continuous communication.
Abundant storage space will be provided by filing cabinets that you can use on both sides, which makes them also suitable for dividing open spaces into separate sections.
Modern and confident with the POLYGON range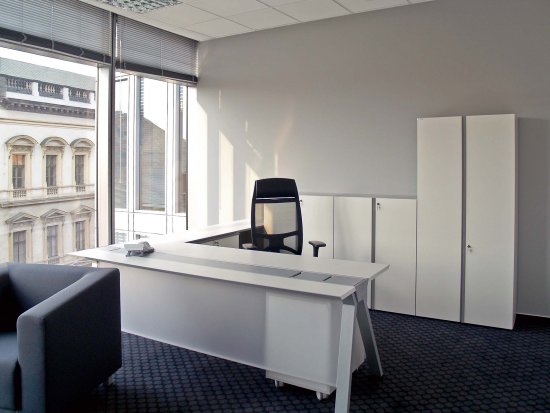 The design and material solutions of the POLYGON range are the epitome of the terms modern and clever. Its visual style and workmanship inspire respect. Choose a POLYGON work desk for your managerial office and draw healthy self-confidence from it every day. Add plenty of storage space with the help of containers from the same range.
Server Error
We're sorry! The server encountered an internal error and was unable to complete your request. Please try again later.
error 500