Blog
Hotel lobbies that make an impression
25.2.2020
Are you furnishing a hotel, guesthouse or other accommodation facility and want to really impress your guests? Then pay close attention to the design and furnishing of the lobby, which visitors will encounter upon arrival. A reception or lobby with a seating area often says a lot about the overall atmosphere of the hotel. The first impression is crucial from a psychological point of view – don't miss the chance to make an impression!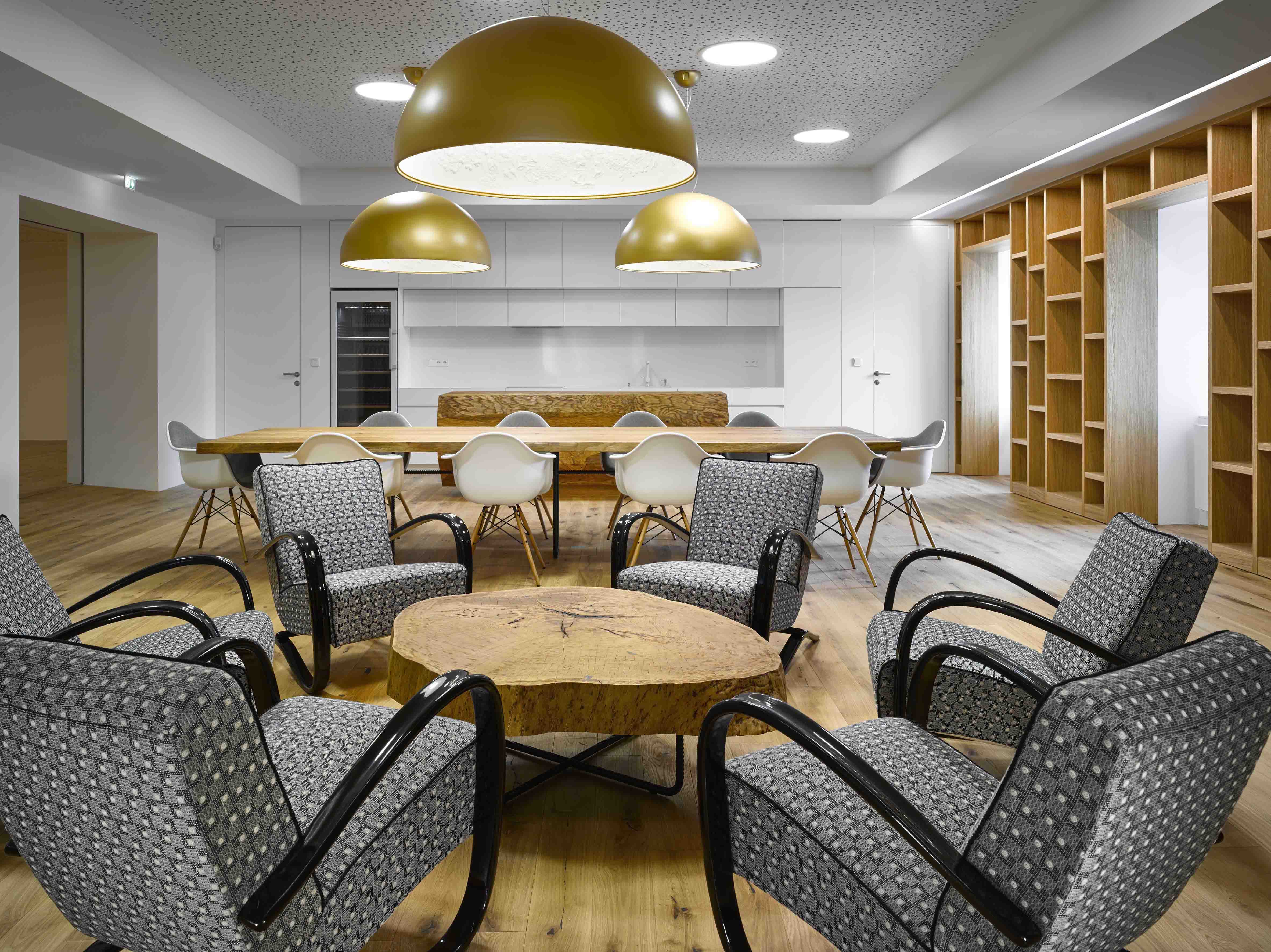 Equip your lobby with a comfortable seating area so your visitors can relax after a long journey.
Think about the function of the lobby
Furnish the hotel lobby according to the desired function and design it in a way that corresponds to the expectations of the target group. Particularly in smaller hotels, the lobby only serves for the reception, where guests check in and then go to their rooms. In this case, it is necessary to think through the reception to the last detail, accentuate it with interior accessories and even choose more luxurious materials. Guests will recognize straight away that they will be well looked after.
It is also common to connect the reception with the lobby, where visitors can wait to check in or relax after a long journey. The lobby must be designed in such a way as to ensure maximum comfort and a pleasant atmosphere. Choose equipment and furniture that is not only comfortable but also durable. It needs to look good even after several years of daily use.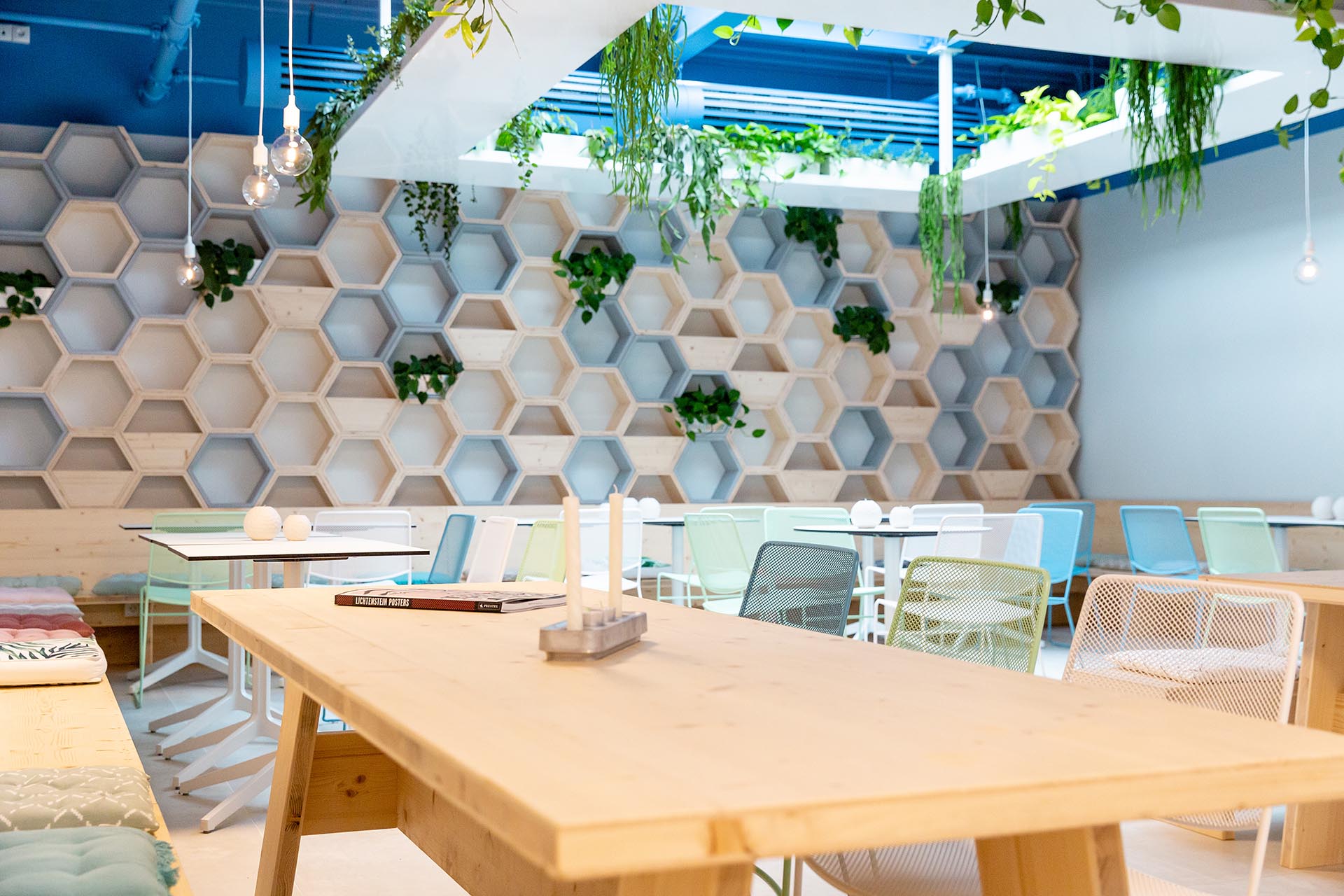 The furnishing of common areas in the about:berlin Hotel will enchant you. Be inspired!
Hotel furniture must be attractive and durable
When choosing the right furniture for a hotel lobby, focus not only on the design but also on the construction itself. For this purpose, our company Profil Nábytek has designed a special range of BLOCK furniture, which is especially suited for modern designed areas. It is characterized by simple shapes and clean lines with an emphasis on the functionality of each product. Components in this range are available in solid oak, veneer and laminated chipboard with white gloss front surfaces. These are mainly noble materials, which not only look luxurious, but are also durable.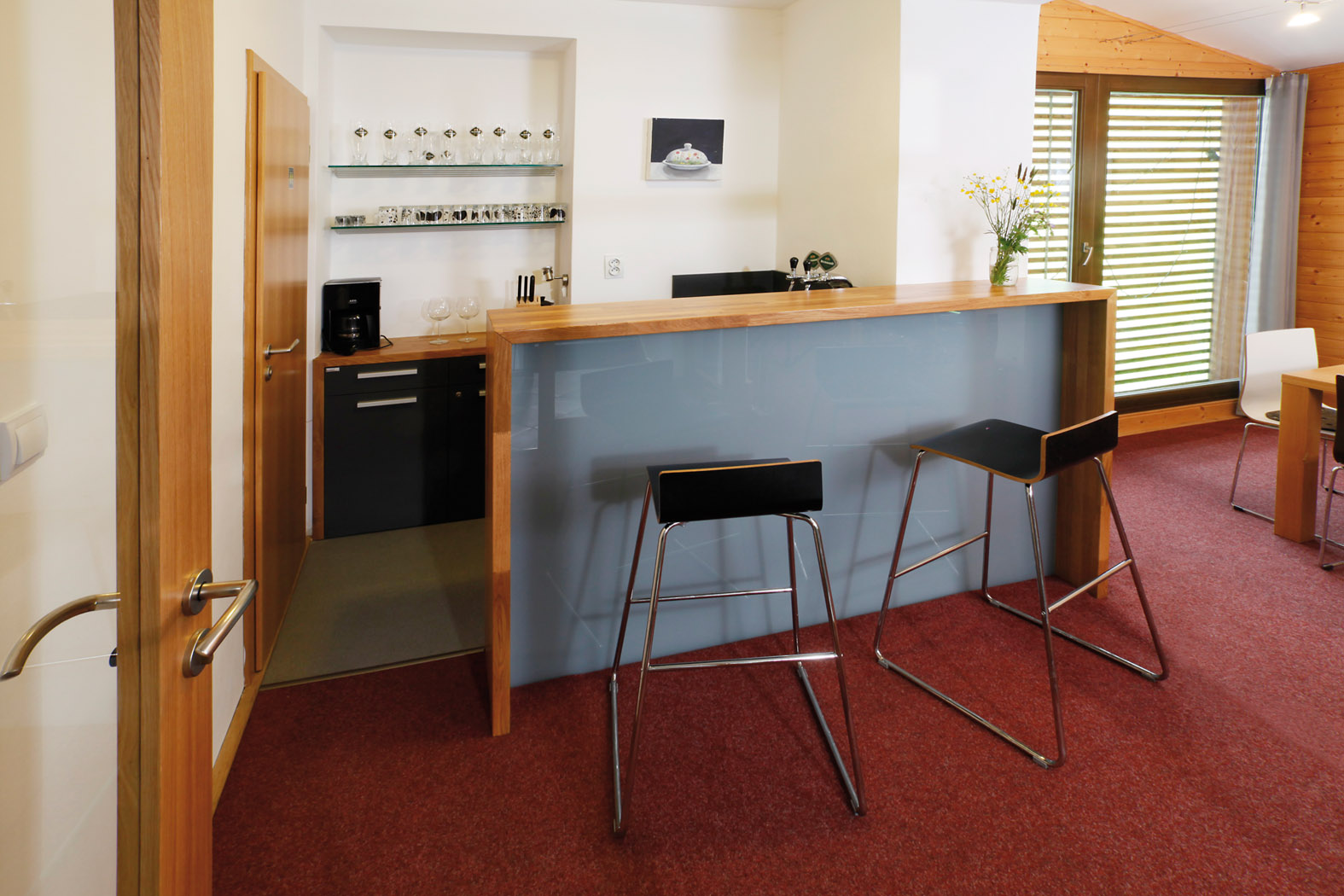 In small guesthouses, the reception area can also be equipped with a small bar. Complement it with practical bar stools.
The economic option does not mean low quality
Furniture for hotel lobbies made from natural materials can be pretentious and at the same time expensive. If you are looking for an economical option for your small hotel or family guesthouse, we have a solution for you. Previously, we created a special furniture range for the student halls of UNYP, which is variable and easily adaptable to any space. The furniture is durable and complemented by a range of thoughtful details. It is a clear proof that even an economic solution can be of good quality and aesthetically valuable.
Make your hotel lobby special with interior accessories
Do you want guests to remember your lobby? Don't forget to add suitable interior accessories, which will thematically follow the style of your hotel. Incorporate greenery, art installations, paintings or designer lights to create a relaxing and friendly atmosphere.
Don't forget that beauty lies in simplicity. Be inspired by a minimalist style and work with accessories in this spirit. For example, the minimalist design of TAK coat hangers is suitable for a hotel lobby. For a combination of functionality and modern design, you could also choose the MOVE ME sofa or stylish bar stools.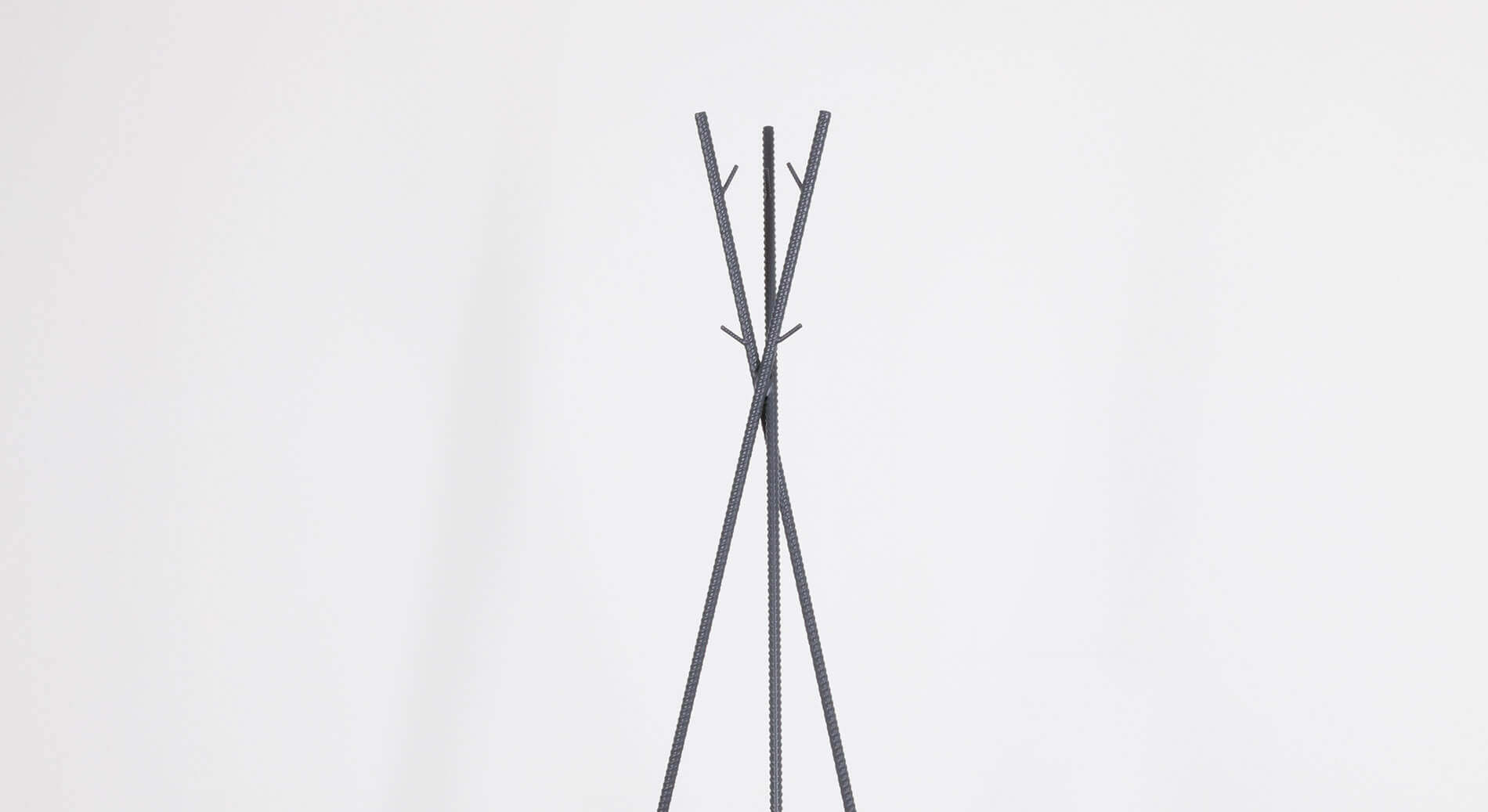 Simple accessories often best underline the appearance of the lobby of your hotel or guesthouse. For example, the minimalist TAK coat hanger, which is not only a design accessory, but is also very practical.
Present your vision to an interior designer
Designing a lobby for a hotel building is a major challenge. It is a complicated space, which not only requires an aesthetic solution, but functionality and practicality are also important. Each element must serve its purpose. Therefore, we recommend working with an architect or interior designer who has experience from previous implementations.
Our company Profil Nábytek has long cooperated with experienced designers, who will be happy to help you design your reception or lobby. All you have to do is come up with the vision, your requirements and ideas, which the designer will turn into a confident and representative space.
Be inspired by our pervious hotel space implementations. For example, we created furniture for the modern about:berlin Hotel, hotel Na Farmě emphasizing the themes of the countryside or apartment Stará škola. Each project is unique. Contact us, we will be happy to turn your vision into reality.